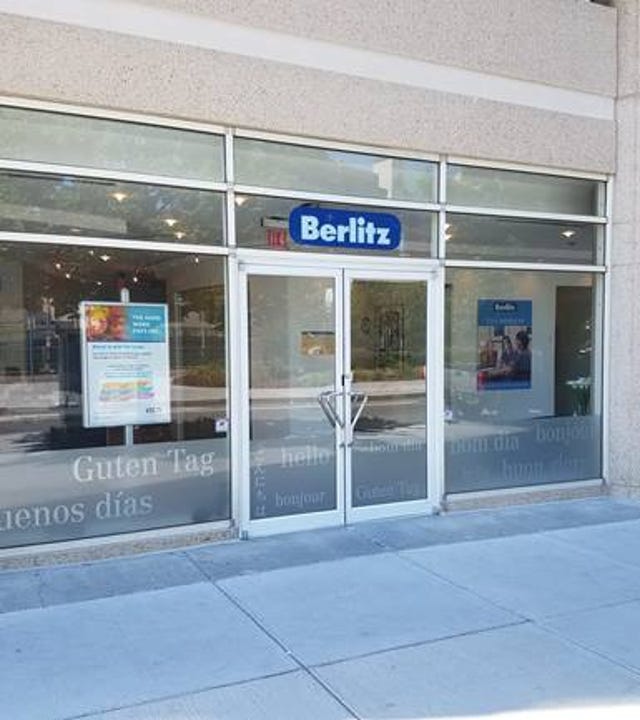 Washington DC Language School
Address:
One Thomas Circle Suite 105
Washington DC, District of Columbia 20005
Hours:
Monday - Friday

8:00AM - 9:00PM

Saturday

9:00AM - 12:00PM
About Washington DC Language School
This Berlitz Study Abroad location is a Student and Exchange Visitor Program (SEVP)-certified school and can enroll F-1 students. This location can process and support I-20s.
Central to the downtown business district, and 6 blocks away from the White House, the Berlitz Learning Center in Washington D.C. serves individuals and organizations in the District of Columbia with innovative language classes, global leadership training and cross-cultural solutions. Learn English as a second language in the capital city of the United States of America. Or learn Spanish, French, German or another language to advance your career or expand your personal horizons.
Our language instruction features the proven-effective Berlitz Method®. We offer a variety of flexible programs for international students and adventurous travelers, as well as government employees, executives, and other busy professionals. Our unique learning programs also include relocation programs for international assignees and their families, embassy staff, and employees of multinational corporations. We hold classes in the morning, afternoon and evening at our Learning Center or at your workplace.
Berlitz has taught millions of people across the globe to speak a new language quickly and effectively. Our experienced, native-fluent instructors provide personalized language classes in a variety of face-to-face and online formats, helping you learn practical language skills you can use right away. You can expect engaging, up-to-date materials, customizable content, consistent high quality attention—and measurable results.
Our state-of-the-art Learning Center is easily accessible by car, with several parking garages nearby, and by public transportation via the McPherson Square or Farragut North Metro stations as well as several bus lines. You will find many restaurants, hotels and other amenities within a block or two. Whether you want French classes, Italian classes, conversational English courses, or cultural consulting solutions, the Berlitz Learning Center in Washington D.C. can help you reach your goals.