Choose how you want to learn Amharic online
We offer private and group online options for learning Amharic.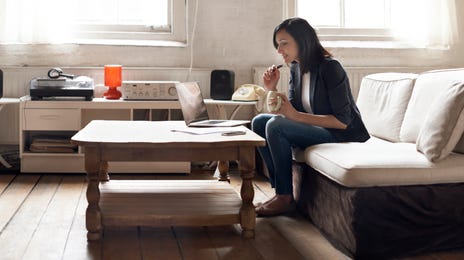 Why Learn Amharic Online at Berlitz
The official language of Ethiopia and the second most popular Semitic language in the world, Amharic is a language like no other. Nearly 30 million people speak Amharic across the globe, and in the US the figures are growing due in most part to a swelling Ethiopian population.
As there is no direct way of directly translating Amharic to English lettering, it is essential that when you learn the language, you learn to read, write and speak it. With Berlitz, that's exactly what you'll learn under the guidance of your native level speaking instructor.
Benefits of learning Amharic online at Berlitz
A century of success
We have over a century of success training people just like you how to speak confidently, fluently and with the mastery of a local.
Online classes to study from wherever you are
All you need to get started is a device connected to the internet. You can study anywhere that suits you, from the living room, to the park, to your work lunchbreak – the options are endless.
Study at your own pace with total flexibility
No matter how fast or slow you like to study, you can customize an online learning timetable to suit your needs and goals.
Intensive courses available
If you like to dive in deep and learn quickly, then one of our intensive Amharic courses is perfect for you.
Certified and experienced teachers
Our language instructors have the professional qualifications and native level speaking skills to successfully guide your learning journey and help you navigate any questions or issues that you may have.
How learning online works with Berlitz
Frequently asked questions (FAQs)
It really depends. In general, if you're an English speaker, then Amharic, as a Semitic language, may be more difficult to learn than other Latin-derived languages in comparison. If you know other Semitic languages such as Arabic, you could find Amharic much easier to pick up.
Simply put, the more time you invest in language learning, the more quickly you'll progress. With Berlitz, you'll get familiar with the Berlitz Method, an immersive technique that gets you speaking from day one with fast, effective results. You can also do extracurricular activities such as watching Amharic TV and film and reading Amharic books, to support your learning.
Yes, much of the content in our online courses are downloadable, so you can access it even when you're not connected to the Internet.
Schedule a free demo
Fill in the form below and an enrollment advisor will contact you to set up a free demo and discuss our language options with you.