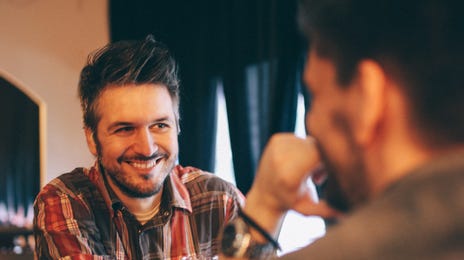 Learn Bulgarian with Berlitz
Take a deep dive into the Bulgarian language and learn how to master it like a local. With Berlitz Bulgarian lessons, you will gain a thorough understanding of the grammar, syntax, usage and meaning of the Bulgarian language and the practical skills to use it in any real-world conversational situation.
How Bulgarian lessons with Berlitz work
Berlitz has over a century of experience opening up the world for people through language.
You will begin speaking Bulgarian from your first class.
80% of your class time is directed towards speaking Bulgarian, so you get the most practical education on the market.
Through immersion, you will learn how to speak Bulgarian like a local.
Berlitz caters Bulgarian classes to all age groups, including adults, teens and children.
We can create bespoke Bulgarian lessons to cater to groups of employees in need of Bulgarian language skills.
Open your world with Bulgarian
Bulgaria is one of the oldest countries in all of Europe. When you learn its ancient language, you will open up a world of literature, art, history, food, folk music, business, and adventure. Unlike other Slavic languages, Bulgarian is similar to English in its grammatical system, making it the easiest for English-speakers to learn.
What our learners say
"The one-on-one Berlitz course was perfectly suited for my needs. I will be signing up for it again soon"

John, USA
Schedule a free demo
Fill in the form below and an enrollment advisor will contact you to set up a free demo and discuss our language options with you.