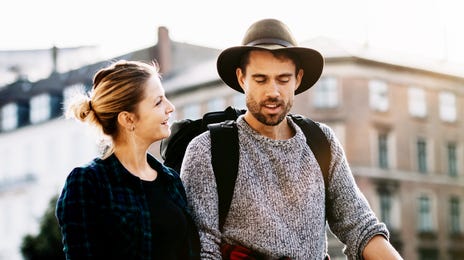 The best way to learn Czech
Learn Czech through practical exercises and exciting challenges that will get you fluent fast. Whether you want to work, travel or study in the Czech Republic, Berlitz has a Czech course that will help you reach your goals.
We also offer flexible study options, so your Czech lessons fit around your life and work.
How Czech lessons with Berlitz work
We offer highly practical Czech classes that bring the language to life. You will spend around 80% of every Czech lesson speaking the language.
From day one, we'll have you speaking and practising Czech.
As one of the oldest language schools in America, we have the experience to support your learning journey.
We offer flexible learning options, so you don't have to give up your lifestyle to learn.
We cater to all ages, with Czech courses tailored to kids, teens and adults of all experience levels.
We can create bespoke Czech lessons for workgroups to meet business needs.
Open your world with Czech
The majority of people living in the Czech Republic only speak Czech, so if you are looking to work, travel or study there, you will need to learn the language. Czech is a great gateway language for the Russian, Polish, and Slavic languages for those interested in learning several languages.
What our learners say
"The one-on-one Berlitz course was perfectly suited for my needs. I will be signing up for it again soon"

John, USA
Schedule a free demo
Fill in the form below and an enrollment advisor will contact you to set up a free demo and discuss our language options with you.