Choose how you want to learn Czech online
We offer private and group online options for learning Czech.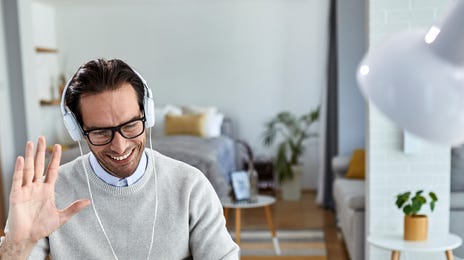 Why Learn Czech Online at Berlitz
If you're looking to work, travel or live in the Czech Republic, then learning the language will give you the freedom to navigate the streets, people, and bureaucracy with ease.
For those who are time poor or just don't want to travel to a language centre for classes, online learning gives you all the benefits of a Berlitz education from the comfort of your own home.
Benefits of learning Czech online at Berlitz
A century of success
With a century of experience in language education, we have the proven expertise to help you reach your goals.
Online classes to study from wherever you are
When you study with Berlitz, all you need is a device connected to the internet, and you have the flexibility to study wherever you want.
Study at your own pace with total flexibility
With Berlitz, you can pick and choose classes to suit the pace that you like to learn at.
Intensive courses available
If you want to immerse yourself in Czech, then our intensive courses are perfect for you. With a deep dive into the culture and the language, you will fast-track your journey to fluency under expert guidance.
Certified and experienced teachers
You will study under the expert guidance of a native level trainer who will help you understand the language's flow and musicality and give you direct feedback on your progress.
How learning online works with Berlitz
Frequently asked questions (FAQs)
If you're a native English speaker, Czech may be a challenging language to learn. It's a Slavic language, so words you learn in Czech won't relate to English at all. However, it's a phonetic language, meaning words are pronounced how they're spelled, and once you start to become familiar with word foundations, prefixes and suffixes, you'll be on your way to progressing. Like all languages, the right attitude, dedication and enthusiasm will help you go a long way to achieving your language goals, whether that's speaking like a local or international business relations.
The more time you invest in language learning, the more quickly you'll progress. With Berlitz, you'll get familiar with the Berlitz Method, an immersive technique that gets you speaking from day one with fast, effective results. You can also do extracurricular activities such as watching Czech TV and film and reading Czech books to support your learning.
Yes, much of the content in our online courses are downloadable, so you can access it even when you're not connected to the Internet.
Schedule a free demo
Fill in the form below and an enrollment advisor will contact you to set up a free demo and discuss our language options with you.