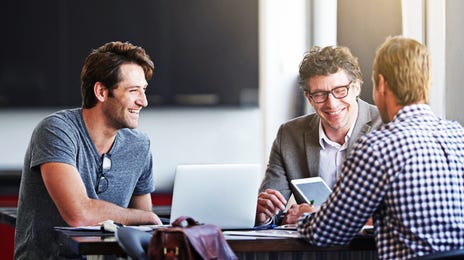 Learn Farsi (Persian) with Berlitz
Learn Farsi simply and easily, thanks to our immersive teaching techniques. With Berlitz, you will fast track your Persian fluency and get the skills and cultural understanding you need to navigate real-life conversations with ease. 
If you're keen to understand how to learn Farsi in the most efficient way possible, keep reading to discover how and why you'll be speaking it confidently, fluently and with the mastery of a local in no time.
How Farsi lessons work with Berlitz
Learn with the experts. Berlitz has over 140 years' of experience helping people to master language.
Get fluent fast. You will begin speaking the language from your first Persian lesson.
Immersion learning. You will spend 80% of your class time actively speaking and perfecting your Persian.
We welcome all ages and offer Farsi lessons to suit kids, teens and adults.
We can create Persian classes specifically to meet your needs for businesses looking to up-skill their employees with Farsi language skills.
Open your world with Farsi
Farsi, a variety of Persian language, is Iran's official language, parts of Afghanistan, and the central Asian republic of Tajikistan. It is also spoken by people worldwide, particularly in the Middle East, Europe, Turkey, America, Canada and Australia.
An ancient language, understanding Farsi, can unlock great works of literature and art and help you gain a deeper understanding of the culture and history of the region. Importantly, it can also open career and travel opportunities in the Middle East.
What our learners say
"The one-on-one Berlitz course was perfectly suited for my needs. I will be signing up for it again soon"

John, USA
Schedule a free demo
Fill in the form below and an enrollment advisor will contact you to set up a free demo and discuss our language options with you.