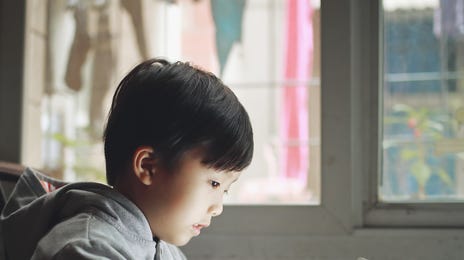 Berlitz online French classes for kids combine fun, interactive activities and immersive learning techniques. Our goal is to make learning French for kids fun, while also making sure the lessons provide a foundational understanding of the language.  
Bring the classroom to your living room 
With Berlitz, it is possible to give your child the opportunity to learn French without having to bring them to a language center. We bring the classroom to you! 
Our online French course takes place in a digital environment. Your child will interact directly with an instructor through a digital portal. The lessons incorporate the same techniques that have been proven to be successful for over 140 years. At the core of every lesson is immersion. Your child will start using the language from day one. 
Learn with a native instructor 
The best way to learn a language is from a native speaker. Your child will learn from a native French speaker who will provide cultural lessons as well as the fundamentals of the language. This means your child will learn how to use the language and will gain confidence in speaking French in real-world scenarios.  
Call Us
---
Find out more
Fill in the form below and we'll contact you to discuss your learning options and answer any questions you may have.