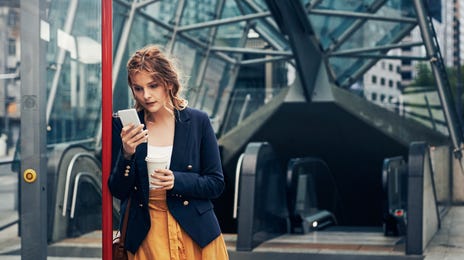 A French course designed for your needs.
Need to learn French for a very specific reason or just interested in learning the basics on your own time? Our self-paced French course is the perfect option for you. 

Choose when you learn, where you learn and what you learn. Best of all, you can schedule a select number of live lessons with an instructor to go over specific topics you are having trouble with or want to focus more on. This is the affordable, flexible and effective French course you've been looking for!
Self-paced French course details
You can choose between 6 and 12-month subscriptions.
Up to 25 speaking practice sessions with Berlitz instructors
30+ speaking practice sessions topics
Regular mini-tests to track your progress
Pay in full and installment plans available
See how Berlitz Connect works
Enroll Now
We offer flexible payment options for Berlitz Connect.
Find out more
Fill in the form below and we'll contact you to discuss your learning options and answer any questions you may have.