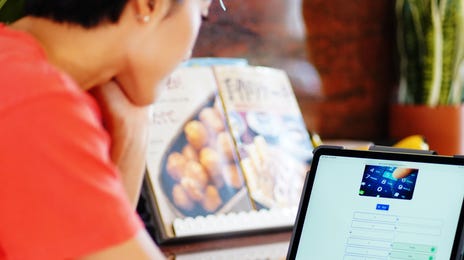 The most flexible way to speak German fluently
Learn in your own time with on-demand activities designed for your level. 
Choose what pace is best for you and how much you want to learn.  
Fast-track your learning with extra activities designed to help you cement your knowledge.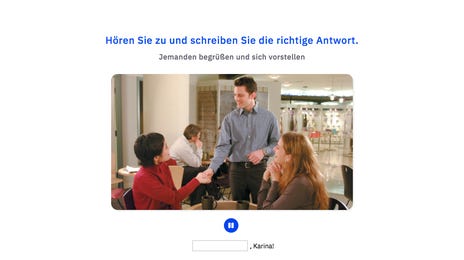 Master your speaking skills with speech recognition
Have real-life conversations using full sentences, not just words.
Fine-tune your pronunciation, working on the words that need more practice.
Get the freedom to practice on your own with speech recognition, before talking with native speakers.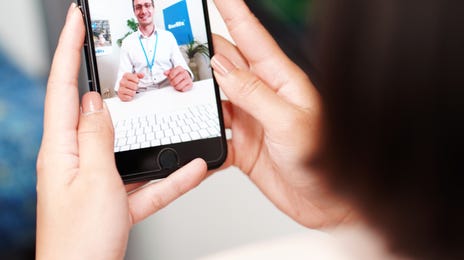 Receive one-on-one coaching from German language experts
Having true connections with other humans will help you keep learning, build confidence and reach your goals faster:
Meet with German-speaking instructors to practice real-life conversations.
You have 20 personalized sessions included in the course.
Receive immediate feedback and support to make sure you're on track.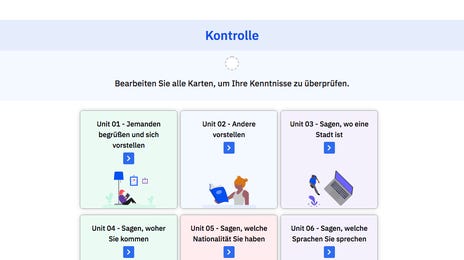 Immersed in your new language
Lessons and coaching sessions are delivered in German only.
Activities are based on realistic scenarios.
Expose yourself to a variety of accents and cultures with our instructors.
See how Berlitz Flex works
Online German self-study details
Online self-study course with live 1:1 private lessons with an instructor.
You will have access to lessons and learning materials for 12 months.
Pay in full and installment plans available
Find out more
Fill in the form below and a Berlitz enrollment advisor will contact you to discuss our language options with you.