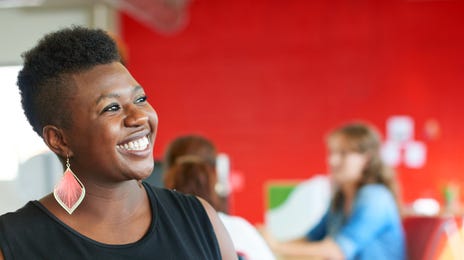 Learn Haitian Creole with Berlitz
Learn to speak Haitian Creole like a local thanks to Berlitz's proven immersion method. Whether you're learning the language for work, study or travel, you will get the skills you need to converse with native Haitian Creole speakers in real-life situations.
How Haitian Creole lessons with Berlitz work
If you're wondering how to learn Haitian Creole with Berlitz, our method combines experiential learning, motivating challenges, plenty of direct feedback and a deep dive into the cultural nuances of the language. Together, this ensures that you understand not only what to say, but how to say it correctly in any conversational situation.
You will begin to speak the language from your very first Haitian Creole lesson, thanks to our unique Berlitz method.
80% of your Haitian Creole classes will be spent speaking the language so you achieve fluency quicker than you ever thought possible.
We have age-appropriate learning tailored to adults, teens and children.
With over 140 years' experience teaching language, you can rest assured Berlitz offers you a proven, high-quality educational experience.
Learn Haitian Creole as with your work colleagues, with Berlitz programs created specifically to meet your business needs.
Open your world with Haitian Creole
Haitian Creole is a melodic mix of French and West African languages that over time has developed its own truly unique character. The language is essential for anyone wishing to travel or conduct business in Haiti, as it is the official language of the island nation.
What our learners say
"The one-on-one Berlitz course was perfectly suited for my needs. I will be signing up for it again soon"

John, USA
Schedule a free demo
Fill in the form below and an enrollment advisor will contact you to set up a free demo and discuss our language options with you.