Choose how you want to learn Haitian Creole online
We offer private and group online options for learning Haitian Creole.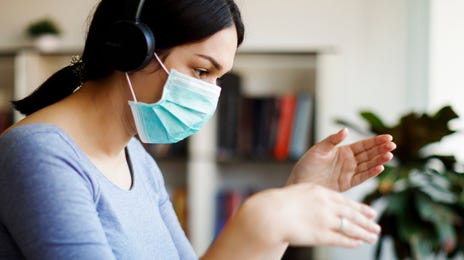 Why Learn Haitian Creole Online at Berlitz
When you learn Haitian Creole online with Berlitz, you will get the skills you need to read, write, and speak the language naturally and confidently.
While learning Haitian Creole online, you will be guided by supportive native level speaking instructors, who will help you understand the language and the Haitian culture. Notably, online learning means you control when and where you learn so that you can fit Haitian Creole classes into your busy schedule.
Benefits of learning Haitian Creole online at Berlitz
A century of success
Berlitz offers you over a century of language experience, so you benefit from proven training coupled with the latest techniques and technology.
Online classes to study from wherever you are
No matter what you've got going on in your life, you can fit study around your commitments with Berlitz online learning.
Study at your own pace with total flexibility
With Berlitz online learning, you choose your timetable to suit how fast or slow you like to learn.
Intensive courses available
If you need to learn Haitian Creole immediately, we have an intensive course that will get you fluent fast.
Certified and experienced teachers
Our qualified, native-level speaking instructors will help you understand Haitian culture and the language and how to speak like a local in any situation.
How learning online works with Berlitz
Frequently asked questions (FAQs)
Haitian Creole is derived from French as a result of interactions between African slaves and French slave owners. Together they share many similar pronunciations and lexical items. However, despite having French origin, the language itself is very different from standard French.
For example, the grammar, vocabulary and pragmatics (contextual meanings) of both languages are different. Additionally, Haitian Creole features numerous influences from African, Native American, Spanish, English and Portuguese languages.
Haitian Creole is considered relatively easy to learn. All words sound like they're spelled (phonetic), and objects have no gender (unlike French, for example).
Yes, much of the content in our online courses are downloadable, so you can access it even when you're not connected to the Internet.
Schedule a free demo
Fill in the form below and an enrollment advisor will contact you to set up a free demo and discuss our language options with you.