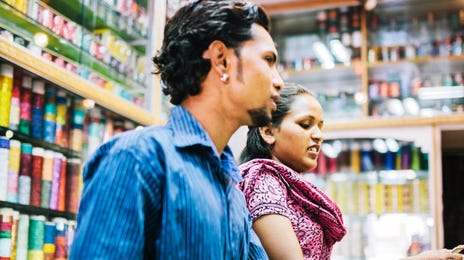 Learning Hindi with Berlitz is an immersive experience
Immersive language learning is a key to learning all languages, but when it comes to learning Hindi, it is even more important. 
Hindi is a language that relies heavily on culture, which is why our immersive Berlitz Method and focus on cultural understanding make Berlitz the best option for learning Hindi. You will start speaking the language in your first lesson and will always learn the cultural aspects of using the language. This will give you the courage and confidence to actively use your language skills in the real world. 
Benefits of learning Hindi
Hindi is the official language of India, along with English. It is estimated that almost 550 million people speak Hindi, with an estimated 425 million people speaking it as their first language. It is the main language used in Northern India.
As the main language spoken in one of the largest countries in the world, Hindi plays a very important role in the world. From business to travel, speaking Hindi can open a world of opportunities. 
What our learners say
"The one-on-one Berlitz course was perfectly suited for my needs. I will be signing up for it again soon"

John, USA
Schedule a free demo
Fill in the form below and an enrollment advisor will contact you to set up a free demo and discuss our language options with you.