Choose how you want to learn Indonesian online
We offer private and group online options for learning Indonesian.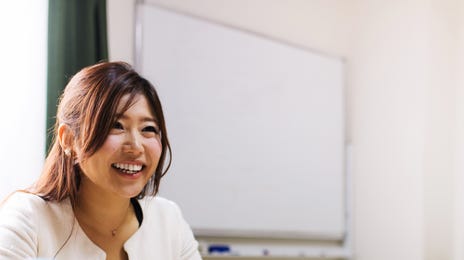 Why Learn Indonesian Online at Berlitz
Indonesian features an uncomplicated system of grammar and vocabulary for English speakers, making it a great second language to learn. It is also important for people who wish to work or travel in Indonesia to be able to have a grasp of the language.
With Berlitz online learning, you get the best of both worlds: the flexibility to learn when and where you want, with the support of an expert native level language trainer.
Benefits of learning Indonesian online at Berlitz
A century of success
We have over 140 years' experience opening up the world of language, so you enjoy the support of experts and training that's proven the test of time.
Online classes to study from wherever you are
If you're busy, then online classes are the perfect way to fit study into your life without sacrificing any of your commitments. You choose where you learn, from your living room to a local coffee shop. All you need is a device connected to the internet and you're ready to learn.
Study at your own pace with total flexibility
Whether you like to learn fast and intensively, or you like to take a slower and more considered pace, with Berlitz, you can tailor your class timetable to a pace that suits you.
Intensive courses available
Our intensive Indonesian courses are a great way to get language skills fast.
Certified and experienced teachers
Berlitz trainers are all native level language professionals who will support your learning journey with direct feedback and encouragement.
How learning online works with Berlitz
Frequently asked questions (FAQs)
Bahasa means "language". Whilst the word "Bahasa" is frequently used on its own when referring to the Indonesian language, its use is not restricted to this language and is used in other countries like Malaysia (Bahasa Malaysia), and Singapore (Bahasa Melayu).
The Berlitz method is a proven technique that will help to give you the language skills and confidence you need to reach fluency quickly and efficiently. Reaching fluency will also depend on your time investment - so bring enthusiasm and commitment and you're partway there!
As above, it depends entirely on your personal language learning goals and how quickly you plan to achieve them. We recommend practising as often as possible, even if it's only a few minutes a day. However, you are not required to practice daily. We have many courses of varying intensity so that busy participants also have the flexibility to fit language learning around their life.
Yes. Children from the age of four can study with us online.
Schedule a free demo
Fill in the form below and an enrollment advisor will contact you to set up a free demo and discuss our language options with you.