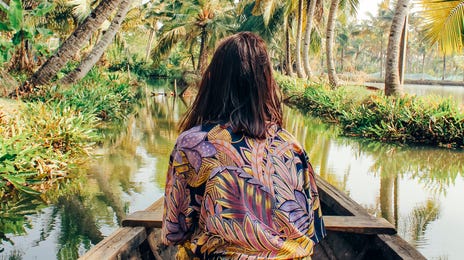 Learn Malaysian with Berlitz
From thriving cities to pristine beaches and untamed jungles, unlock all Malaysia offers with Berlitz Malaysian lessons. Whether you're learning for travel, work or just the pleasure of the language, Berlitz has a course to help you meet your goals.
How Malaysian lessons work with Berlitz
With 140 years' experience teaching language, Berlitz offers high-quality, proven language education services you can trust.
You will speak Malaysian from your first lesson, thanks to the Berlitz immersion method of learning.
80% of your Malaysian lesson time will be spent in-language, so you get the most out of your time with us.
We offer age-appropriate training with Malaysian lessons specifically for adults, teens and children.
We can cater courses to groups of employees who need language skills fast.
Open your world with Malaysian
Malaysia has a lot to offer, from thriving business and economic centers to ancient culture, arts and culinary wonders, cities, beaches, and jungles. Learning the language will help you get a deeper understanding of the country and relate on a more personal level to the Malay people you interact with.
What our learners say
"The one-on-one Berlitz course was perfectly suited for my needs. I will be signing up for it again soon"

John, USA
Schedule a free demo
Fill in the form below and an enrollment advisor will contact you to set up a free demo and discuss our language options with you.