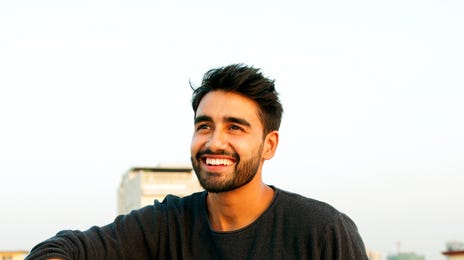 Learn Marathi with Berlitz
Learn to speak Marathi fluently and confidently faster than you imagined possible, with our Berlitz method. Designed to get you speaking the language from day one, the Berlitz Method will immerse you in Marathi and equip you with the cultural understanding to use it naturally in real-world conversations.
How Marathi lessons with Berlitz work
We have been teaching language for 140 years, so we have the experience to help you achieve your goals.
From your first Marathi lesson, you will begin speaking the language.
You will spend 80% of your time in class actively speaking Marathi.
We have programs and Marathi classes to suit all ages and skill levels, including children, teens and adults.
If you want to train a group with Marathi language skills, we can tailor a program to suit your needs.
Open your world with Marathi
A gateway to India's culture, art, and history, the Marathi language is spoken by around 120 million people, primarily in Maharashtra, India. The language itself is featured in some of the oldest dated literature, with works written in Marathi dating back to 1 BCE. Whether you are taking Marathi lessons for work, travel, or the ability to speak with your elders in their own language, you will enjoy the challenge and the joy of learning this ancient, musical language.
What our learners say
"The one-on-one Berlitz course was perfectly suited for my needs. I will be signing up for it again soon"

John, USA
Schedule a free demo
Fill in the form below and an enrollment advisor will contact you to set up a free demo and discuss our language options with you.