Choose how you want to learn Marathi online
We offer private and group online options for learning Marathi.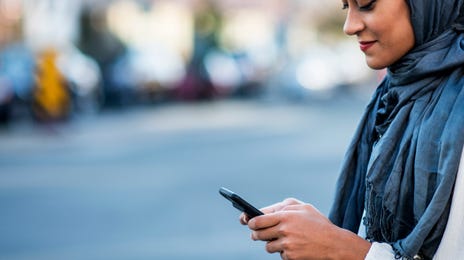 Why Learn Marathi Online at Berlitz
Language is a gateway to people, culture and opportunity. When you choose to study Marathi online with Berlitz, you open the gateway to Maharashtra, Goa and other parts of Western India.
Studying with Berlitz native-level trainers, you will be supported to achieve your goals, while flexible timetabling will give you the freedom to learn when it suits you.
Benefits of learning Marathi online at Berlitz
A century of success
For 140 years, Berlitz has been guiding learners to fluency in the language. When you study with us, you get the benefit of proven methodology, as well as the surety and stability that comes with a century of experience.
Online classes to study from wherever you are
You can take your classes wherever you are with Berlitz online learning. All you need is a device connected to the internet, and you can study anywhere.
Study at your own pace with total flexibility
You can customize your class timetable to suit the pace that you want to learn at.
Intensive courses available
Do you like to dive deep? Our intensive courses will immerse you in Marathi to give you the skills, knowledge, and confidence to speak the language in any social situation.
Certified and experienced teachers
When you study with Berlitz, we'll support you with a professional native level Marathi trainer who will be by your side to guide your journey every step of the way.
How learning online works with Berlitz
Frequently asked questions (FAQs)
Yes. These languages descended from a common ancestral language, so they share many similarities. Marathi and Hindi use the same script, called the Devanagri script. This means that people who understand Hindi script will also be able to read and write Marathi. However, there are a few differences in grammar, pronunciation, and prefixes and suffixes.
For a native English speaker, Marathi is considered challenging to learn compared to Latin-originating languages. If you're familiar with Sanskrit or Hindi, you'll likely find it easier. Like any language, your dedication and attitude will play an enormous role in the evolution of your language learning - remember, you can achieve your language goals if you persevere.
Yes, much of the content in our online courses are downloadable, so you can access it even when you're not connected to the Internet.
Schedule a free demo
Fill in the form below and an enrollment advisor will contact you to set up a free demo and discuss our language options with you.