Get your child started learning Spanish with these options
We offer multiple course options to make it easier than ever to open your child's world through language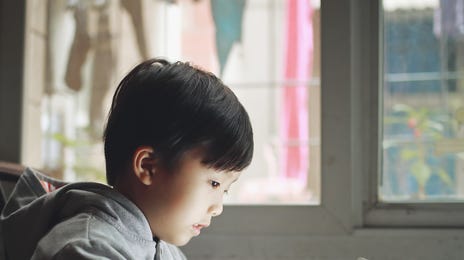 Learning Spanish for kids can open the world for children. Spanish is one of the most popular languages on the planet, especially in Europe, North America and South America. The ability to speak Spanish can make all these places accessible and open a world of opportunity. 
Berlitz online Spanish classes for kids are designed to make learning fun and interactive. We introduce the language through engaging interactive lessons that will get kids using the language immediately to build confidence and gain fluency. 
Start speaking immediately 
Berlitz online Spanish classes for kids use a conversational approach to learning. This means from day one, kids begin speaking Spanish. While grammar and writing are important, the ability to speak Spanish is what opens the world.  
Our goal is to make kids confident using the language. Our conversational approach allows them to use the language in everyday conversations during class, which makes them less nervous using the language outside the lessons. 
A lifetime of opportunity 
When you can speak Spanish, a host of opportunities become realities. This includes travel, business and social. It is proven that learning a language at an early age is easier than learning a new language later in life. Enrolling your child in a Spanish class can give them a head start on learning this valuable language and provide a lifetime of opportunities.  
Request pricing and course information
Contact us to speak with an enrollment advisor about our pricing, flexible payment plans and to get more information about our online spanish language programs for kids.