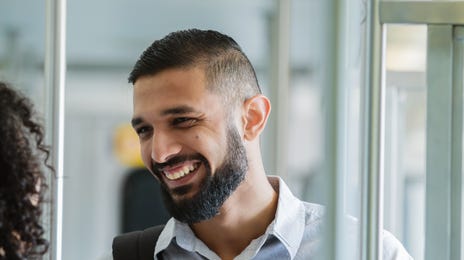 Learn Urdu with Berlitz
Immerse yourself in the ancient and rich cadences of the Urdu language with our proven Berlitz method. Our Urdu lessons will have you speaking the language from day one, so you develop a highly practical skillset that will enable you to talk fluently in any social or business setting.
How Urdu lessons with Berlitz work
Learn Urdu and get a proven high-quality education with Berlitz, one of the oldest language schools in America.
Speak the language from your first Urdu lesson.
80% of your Urdu classes will be spent speaking the language to get you fluent fast.
Get age-appropriate learning with Urdu lessons tailored to adults, teens and children.
Learn Urdu with your work colleagues, with Berlitz programs created specifically to meet your business needs.
Open your world with Urdu
Influenced by Arabic, Hindi, Persian, Punjabi, Turkish and Sanskrit languages, Urdu is both a familiar and foreign language for many. With around 160 million speakers in over 26 countries, Urdu is an important strategic language in South Asia and will open both career and educational doors for you in Pakistan and India, two of the fastest-growing nations in the world.
What our learners say
"The one-on-one Berlitz course was perfectly suited for my needs. I will be signing up for it again soon"

John, USA
Schedule a free demo
Fill in the form below and an enrollment advisor will contact you to set up a free demo and discuss our language options with you.