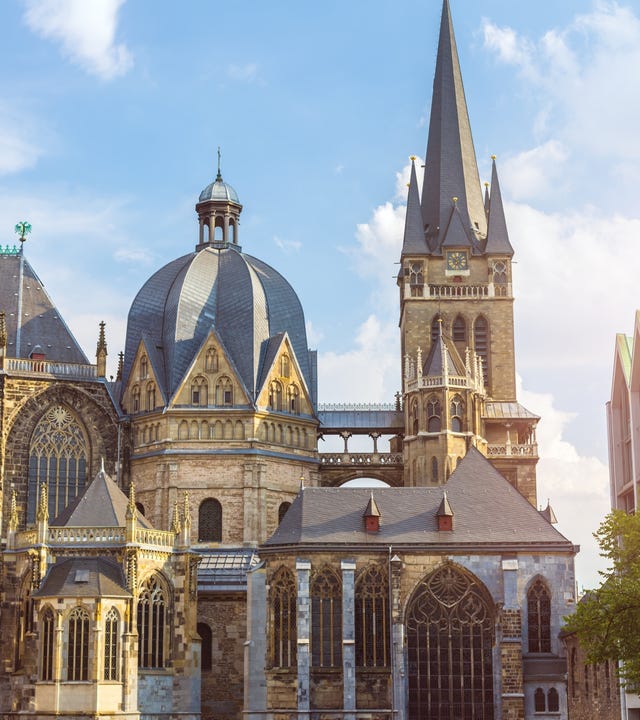 Aachen Language Center
Address:
Mostardstraße 1
52062 Aachen, Nordrhein-Westfalen
Welcome to the Berlitz language school in Aachen

Berlitz Aachen is located right downtown, so you will find our language school convenient to reach by car or public transportation. The market square is just a few meters away, and the Aachen Cathedral, Aachen city hall, Aquis Plaza shopping center, and Elisenbrunnen fountain are all located nearby.
Thanks to the wide range of courses on offer, our Berlitz Center in Aachen is the ideal language school for anyone looking to continue their education and learn a new language such as English, Italian, or French. Regardless of whether you go for individual instruction or a group course, your native-speaker instructor will be by your side to help you learn a new language using the Berlitz Method.
These are some of the languages you can learn with Berlitz Aachen:
Why you should choose the Berlitz Center in Aachen
Well-equipped: The Berlitz language school in Aachen is located on the 1st floor (1. OG) of the building, which can be reached by elevator, and has seven classrooms. There is also a student lounge with coffee and beverage machines as well as three computers with internet access, designed to offer an ideal atmosphere for learning.
Central location: Our Aachen language center is right downtown and easy to reach.
Subsidized courses: In addition to group and individual instruction, we also offer state-subsidized language courses managed by our international team.
telc examination center: At Berlitz Aachen, you can not only take prep courses for exams such as TOEIC, TOEFL, and Cambridge, but also sit for the telc examination at our language school.
Vacation courses for kids: In addition to continuing education courses for adults, we also offer vacation courses for young people ages 8 years and up.
Your contact at Berlitz Aachen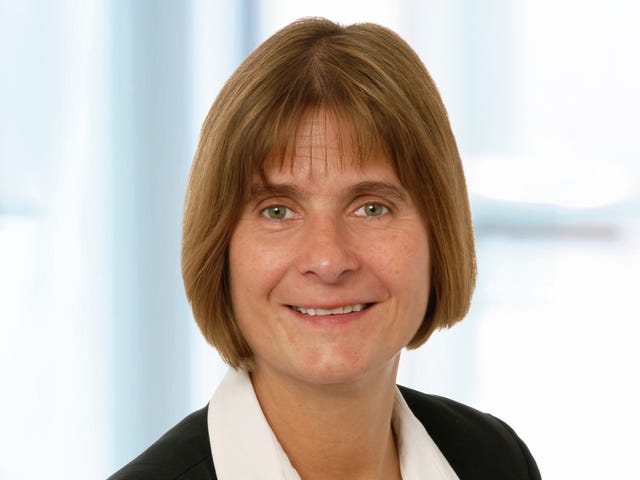 Britta Plum
Senior Center Director
Your contact for all questions related to language courses, either in Aachen directly or in the Online Classroom, as well as business trainings in the Aachen area.
Virtual tour through the Aachen language school
FAQ
How do I reach the Aachen language center?
If you come by car, you can park in one of the two parking garages only a two-minute walk from the Berlitz Center: APAG Parkhaus Rathaus or CONTIPARK Parkhaus. If you take public transportation, the stops closest to Berlitz Aachen are Minoretenstraße and Bushof.
Does the Aachen language center offer trial lessons?
At our language school in Aachen, you can participate in a free trial lesson to find out if Berlitz instruction is right for you.
Do you offer other further education courses besides language classes?
We offer exclusive business seminars for experts and managers with direct practical benefits: in the areas of management, project management, coaching, intercultural skills and finance, for example.
What language exams can be taken at Berlitz Aachen?
Berlitz Aachen is an official testing center for German telc language tests.
Which subsidized courses are offered?
We offer occupational German courses that are funded by the Federal Office for Migration and Refugees, as well as integration courses and literacy classes. We furthermore offer English, German, French, and Spanish language courses as individual instruction as well as English group courses with a focus on business language which are subsidized by the German Federal Employment Agency. We will be happy to advise you.
Find out more
Contact us today with your questions. We can work together to find the course that's right for you – with no obligation on your part. Your Berlitz team will contact you shortly.