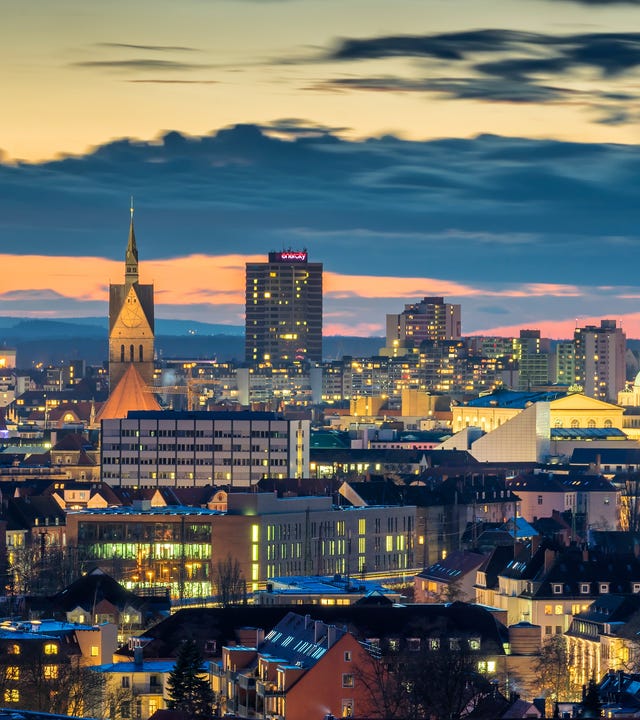 Hanover Joachimstraße Language Center
Address:
Joachimstraße 1
30159 Hanover, Niedersachsen
Office Hours:
Monday–Thursday

08:00–19:00

Friday

08:00–18:00
Welcome to the Berlitz language school on Joachimstraße in Hanover
Berlitz Hanover Joachimstraße is located downtown, making it especially easy to reach. The central train station, the Kröpcke clock, and the opera house are only a few meters away. At the Hanover Joachimstraße language center, we offer a wide selection of course formats for everyone looking to learn a new language or improve their existing skills. In addition to the group language courses and individual instruction offered at the Berlitz Center, you can also practice your language skills online. We offer e-learning formats for self-guided study as well as Live Online courses taught by our team of instructors in an Online Classroom. And you can combine your course at the Berlitz Center with online language training. Whether you are a beginner or already have advanced language skills, we strive to make sure that your needs are met. We work with you to determine which course best matches your expectations and learning goals so you can learn your desired language and improve your skills quickly, efficiently, and with lots of fun and motivation.
These are some of the languages you can learn with Berlitz Hanover Joachimstraße:
Why you should choose the Hanover Berlitz Center on Joachimstraße
Well-equipped: The Berlitz Center has a coffee machine and water dispenser as well as several computers, not to mention Wi-Fi.
Easy to reach: You can park your car in the Galerie Luise parking garage, which is located right next door to our Berlitz Center. If you use public transportation, we recommend you get off at the central train station or the Kröpcke stop.
Preparation courses: Passing a language test is often necessary to demonstrate language proficiency. This is why we offer prep courses e.g. for the TOEIC, TOEFL, Cambridge Certificates, TFI, and telc examinations. With the help of our experienced language instructors and the right learning materials, nothing stands in the way of your success.
State-subsidized courses: Many of our language courses meet the eligibility requirements for financial assistance from the Federal Office for Migration and Refugees (BAMF), Federal Employment Agency, Jobcenter, and other institutions. Within the framework of the BAMF German for Professional Purposes program, we offer German courses at level B2. In addition, integration courses for a variety of proficiency levels are held at our Berlitz Center, where we also offer language courses in small groups that are aimed at continuing professional education (FbW – Förderung der beruflichen Weiterbildung). You can take part in individual instruction language courses in German, English, French, and Spanish that are eligible for the Federal Employment Agency's AVGS training voucher. We will be happy to advise you.
International language examinations
Berlitz is a certified partner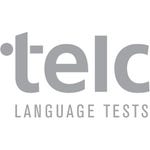 Your Berlitz Team at Hanover Joachimstraße
Mareile Klingner
Center Director
Your contact for all language courses at the Hanover Language Center on Joachimstraße or in the Berlitz Online Classroom.
Manja Wehebrink
Assistant Center Director
Your contact for all language courses at the Hanover Language Center on Joachimstraße or in the Berlitz Online Classroom.
Sandra Geipel
Regional Manager Corporate Services
Your contact for corporate training in Hanover and vicinity.
Take a virtual tour of the Berlitz language school on Joachimstraße in Hanover
FAQs
Is the Hanover Berlitz Center on Joachimstraße an official test center for recognized language examinations?
Yes, we are an official test center for internationally recognized examinations such as TOEIC, TOEFL, VPET (formerly LCCI), and telc German. You can take these examinations right in our language school.
Are there language courses for kids?
We offer vacation courses for kids and teens grades 5 and above, which are held daily during the school breaks.
How far in advance should I register for a course?
If you would like to take a group course that starts on a certain date, we recommend signing up as soon as possible because some language courses have a limited number of participants. However, we offer new courses at regular intervals. The starting dates of individual instruction are more flexible and can be adapted to your availability.
Do you offer other continuing education courses besides language instruction?
In addition to language instruction, the Hanover language center on Joachimstraße offers business seminars and intercultural training. If you'd like more information, please contact us.
How do you help companies offer continuing professional education?
Berlitz Germany is currently a continuing education partner to more than 4,000 corporate clients. Our Corporate Sales team at the Hanover Berlitz Center on Joachimstraße would be pleased to help you with the administration and coordination of your training program and can provide you with specific information about our course offerings for companies. We offer language instruction, business seminars, and intercultural training and coaching – including solutions that are tailored to your needs.
Find out more
Contact us today with your questions. We can work together to find the course that's right for you – with no obligation on your part. Your Berlitz team will contact you shortly.