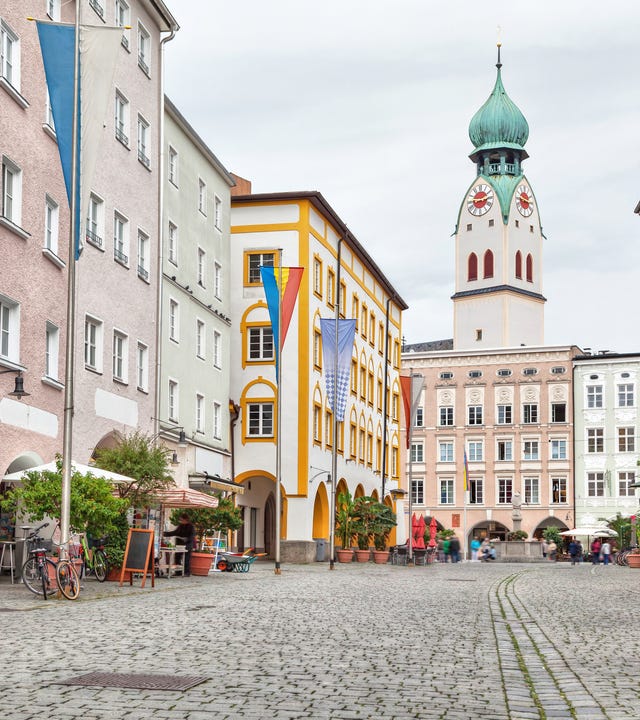 Rosenheim Language Center
Address:
Luitpoldstraße 9
83022 Rosenheim, Bayern
Office Hours:
Monday–Thursday

08:00–18:00

Friday

08:00–17:00
Welcome to the Berlitz language school in Rosenheim
Our Berlitz language school in Rosenheim can be found right downtown, across the street from the train station. It is close to Max-Josefs-Platz, St. Nicholas Parish Church, and the Lokschuppen exhibition center. Berlitz Rosenheim is not only conveniently located and easy to reach, but offers many amenities such as a spacious lobby with seating, a coffee machine, a water dispenser, and several computers. What sets Berlitz apart from other language schools is the fact that you learn the language in the context of real-world situations. We concentrate on the active language skills you need to master everyday communication. This means that from day one, you start to build the necessary self-confidence to actually use the language and speak freely without any embarrassment or shyness.
These are some of the languages you can learn with Berlitz Rosenheim:
Why you should choose the Berlitz Center in Rosenheim
Easy to reach: There are eight parking spots behind our building where any Berlitz Rosenheim customers who come by car can park free of charge. In addition, the Rosenheim train station is located right across the street – so it is also convenient to use public transportation to get here.
Preparation courses: If you are planning to sit e.g. for the telc, TOEIC, or TOEFL language examinations, it is worth taking advantage of the prep courses offered at the Rosenheim Berlitz Center. With the help of our skilled language instructors and specific learning materials for each exam, you can not only improve your language skills, but also build the necessary self-confidence to pass with flying colors.
State-subsidized courses: As a continuing education provider, Berlitz is an accredited educational institution recognized by different public agencies. This means you can apply for state assistance for selected courses offered at the Rosenheim Berlitz Center. Participants in our English and German courses for professionals and managers (in commercial, technical, or healthcare fields) can apply for a continuing education voucher (Bildungsgutschein) from the Federal Employment Agency or Job Center. In addition, individual instruction in English, German, Spanish, and French are eligible for the AVGS training voucher from the Federal Employment Agency/Job Center.
Official test center: Language examinations such as telc, TOEIC, and TOEFL can be taken right at the Rosenheim language center.
International language examinations
Berlitz is a certified partner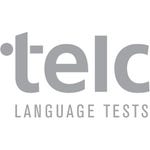 Your contact at Berlitz in Rosenheim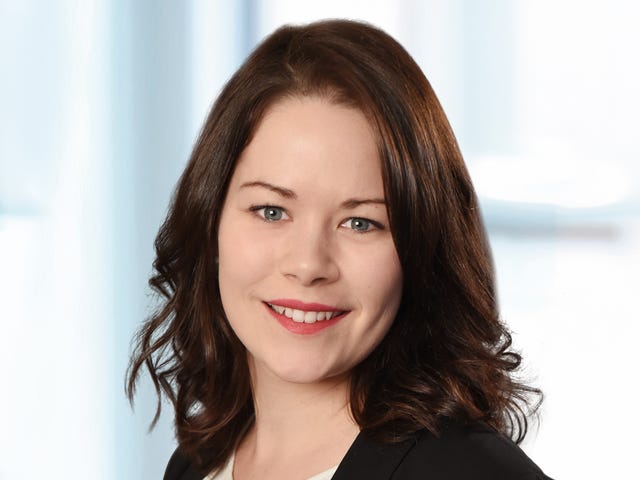 Laura Haimerl
Senior Unit Director
Your contact for all language courses at the Rosenheim Berlitz Center or in the Berlitz Online Classroom as well as for corporate training in Rosenheim and vicinity.
FAQs
Can children also take your language courses?
At the Rosenheim Berlitz Center, we offer weekly language courses for children ages 7 years and older, as well as vacation courses. If you'd like more information, please contact us.
Does Berlitz Rosenheim also offer language courses with a professional focus?
If you are planning to learn a new language for professional purposes, you can take advantage of the specialized language courses offered by Berlitz.
Do you also offer online language courses?
Yes. In addition to our on-site language courses, you can also sign up for online classes. These either take the form of Live Online instruction with a teacher in an Online Classroom, or e-learning courses for self-directed learning. You can also combine our on-site instruction with an online course.
What languages can I learn at the Rosenheim Berlitz Center?
Our course offerings include popular languages such as English, German, Spanish, and French. In addition, any actively spoken language can be learned through individual instruction at our Rosenheim language center.
Find out more
Contact us today with your questions. We can work together to find the course that's right for you – with no obligation on your part. Your Berlitz team will contact you shortly.