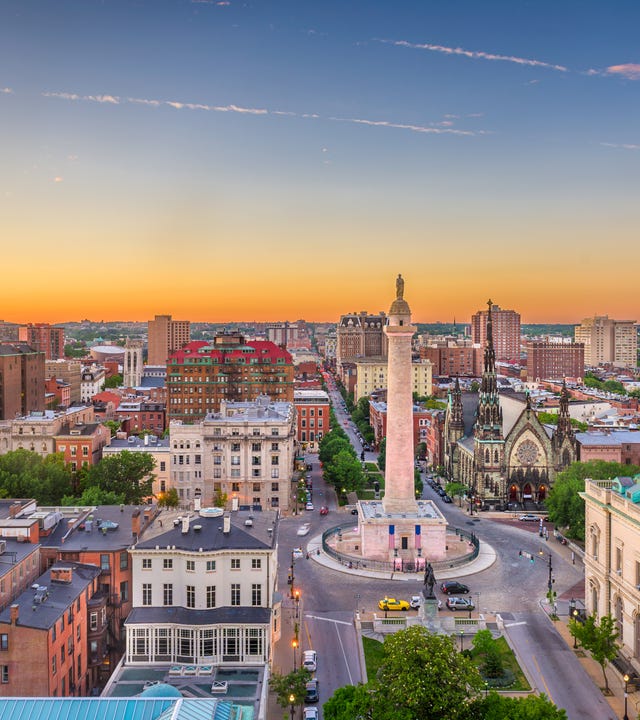 Baltimore Language Center
Address:
Regus Shared Work Space, 100 International Drive
Baltimore, Maryland 21202
Hours:
Every day

By appointment only
About the Baltimore Language Center
People who live or work in Baltimore and want a proven solution to learning a new language and developing a deep understanding of different cultures now have a convenient location. Berlitz Baltimore offers classes in Maryland's largest city, giving convenient access to learning in this historic city.
We have partnered with the Regus shared work space to serve the Baltimore area. Students can take Spanish classes, or classes for other languages, including English as a second language (ESL). As a pioneer in language and intercultural communication training, we've been developing innovative techniques for more than 140 years to help customers learn quickly and effectively.
We drive opportunities and progress, both professionally and individually, to help companies, executives, managers and others reach their language goals. We use innovative techniques, like our Berlitz Method®, to enable groups or individuals to learn quickly and effectively.
Whether the goal is to increase career opportunities, enrich global travel, better communicate with cross-border teams or reach another objective, Berlitz has flexible programs to help customers succeed. We provide the language skills along with the cultural understanding to communicate more effectively.