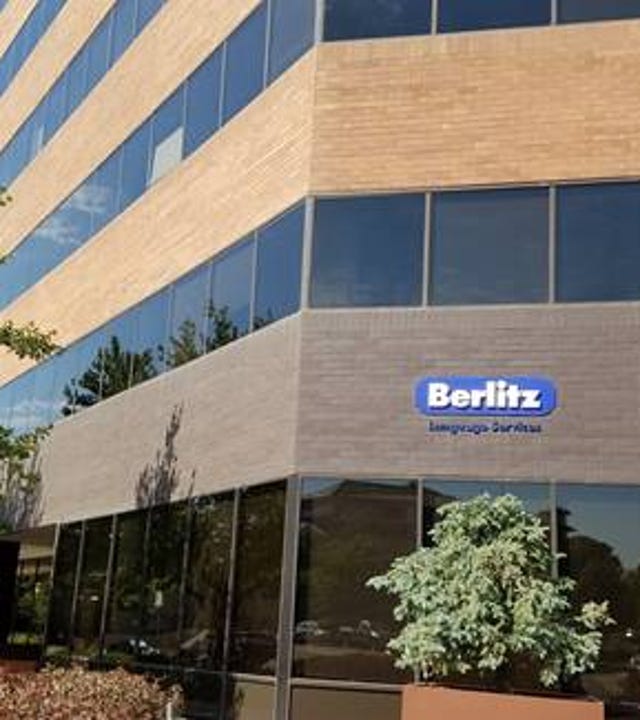 Denver Language School
Address:
400 S. Colorado Blvd. Suite 810
Denver, Colorado 80246
Hours:
Monday - Friday

9:00AM - 6:00PM
About Denver Language School
At the Berlitz Language Center in Denver, we offer innovative language classes as well as cross-cultural solutions and global leadership training for individuals and organizations. Learn Spanish, French, German, English or another language for business or personal interest.
Our language instruction features the proven-effective Berlitz Method®. We offer flexible programs for adults and children as well as for government employees, executives and other busy professionals. In addition, our unique learning programs include relocation programs for international assignees and their families, embassy staff, international travelers and employees of multinational corporations. We hold classes mornings, afternoons and evenings at our Language Center or at your workplace.
Berlitz has taught millions of people across the globe to speak new languages quickly and effectively. Our experienced, native-fluent instructors provide personalized one-on-one and small group language training, helping you learn practical language skills you can use right away. You can expect engaging, up-to-date materials, customizable content, consistent high quality and measurable results.
Our state-of-the-art language center is located on Colorado Boulevard in the Wells Fargo building, in front of the Super Target and the new Bed Bath and Beyond. We are easily accessible, right off the intersection of Colorado Boulevard and Alameda Avenue, just a few minutes from the Cherry Creek Mall and the Cherry Creek North shopping district and close to several excellent hotels and restaurants. Whether you want English language training, French classes, Spanish classes, cultural consulting solutions or programs for children and teens, you'll find it at the Berlitz Language Center.