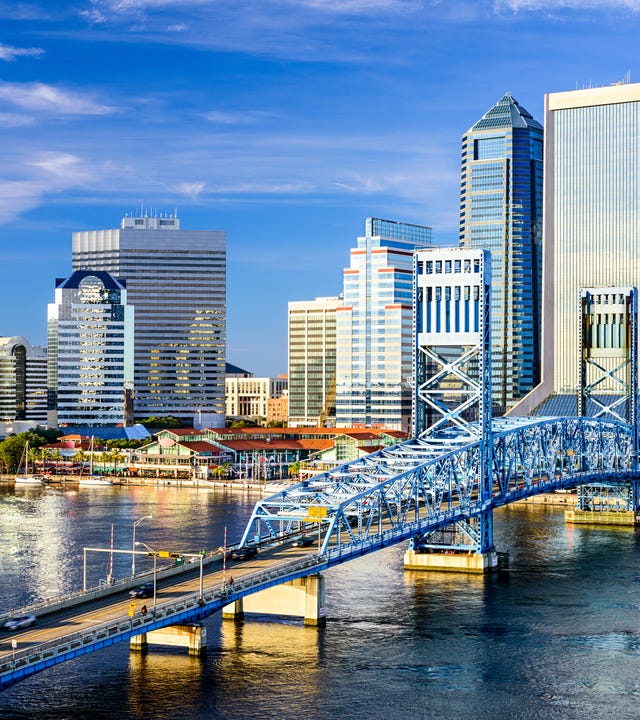 Jacksonville Language Center
Address:
Regus Shared Work Space, 4651 Salisbury Rd., Suite 400
Jacksonville, Florida 32256
Hours:
Every day

By appointment only
About Jacksonville Language Center
Berlitz Jacksonville is located in the heart of the area of the city. We have partnered with Regus to offer classes within their modern coworking space at Quadrant 1 center, which is next to the I-95 and JTB interchange, just 15 minutes away from downtown Jacksonville. This partnership gives us the ability to offer flexible class times according to the needs of our students, with classes taught in-person by live, native-fluent instructors.
Our immersive instructional approach gives students the confidence to speak in their new language from the very first lesson, with an emphasis on conversation, rather than grammar rules. This gets your learning quickly and effectively, applying your language skills and building on them with each session. With face-to-face lessons at our Berlitz Jacksonville location, we offer flexible class times according to your schedule, with classes built around you and your learning goals.
We offer courses in Spanish, French, English as a second language classes (ESL) and dozens of other languages, too. Whatever your learning goals, Berlitz Jacksonville can help you achieve them.