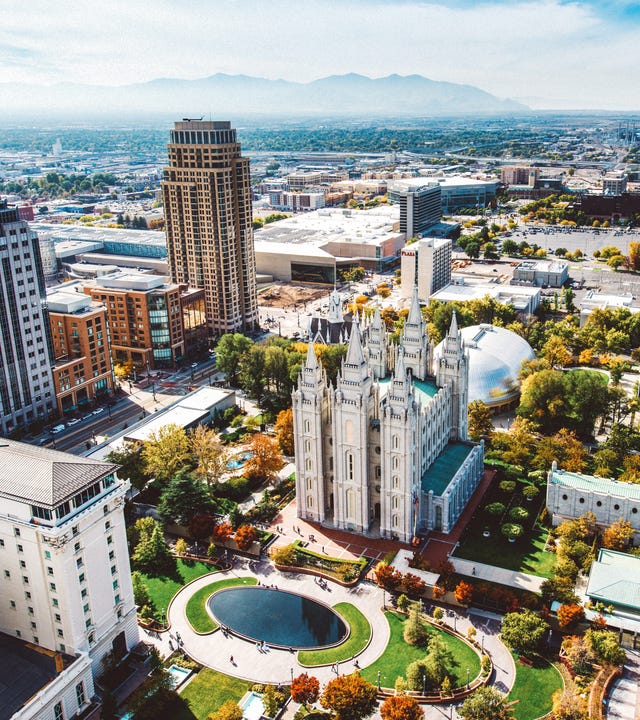 Salt Lake City Language Center
Address:
Regus Shared Work Space, 222 Main. St.
Salt Lake City, Utah 84101
Hours:
Every day

By appointment only
About Salt Lake City Language Center
This Berlitz Study Abroad location is a Student and Exchange Visitor Program (SEVP)-certified school and can enroll F-1 students. This location can process and support I-20s.
Whatever the language, Berlitz in Salt Lake City can help you start your language journey. We have partnered with the Regus coworking space to offer flexible classes by appointment to help you learn whatever your schedule. With floor-to-ceiling glass windows allowing for sweeping views of both the mountains as well as downtown Salt Lake City, this center is an ideal environment for opening your world with a new language.
Though our most commonly requested languages at this location are Spanish classes and English classes (ESL), we offer dozens of other language options, including Italian, French, German and Japanese.
At the start of your lessons, we perform an evaluation of language goals and proficiency levels to recommend the most effective program for each student. Our immersive approach to language lessons encourages a conversational approach, getting students speaking in their chosen language from day one. Each session at our Berlitz Salt Lake City location incorporates activities that focus on specific learning goals, tailored to the student's learning goals.