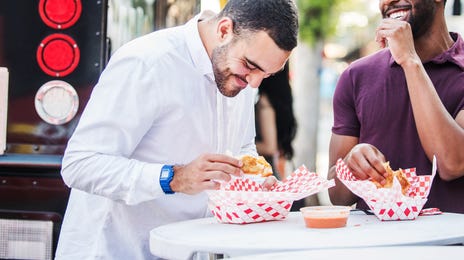 Build the skills you need to start speaking English
There are very few people who want to learn English just so they can read or write. Most learners want to learn to speak English. Our English speaking courses are designed to do just that.
In our classes, you will:
Only speak English
Start speaking English from day one
Interact in real-time with a native English-speaking instructor
Get immediate feedback to build confidence
We can help you learn conversational English
Our online English classes are designed to get you speaking English. So if you've always dreamed of having an English conversation, we're the perfect solution for you!
Why are we so confident? Because we've been teaching English for over 140 years and over that time, we've helped millions of people start speaking English. Our immersive teaching style is the fastest, most effective way to learn English. And, we offer a diverse range of English courses, so no matter what your needs are and what your current situation is, we've got a course for you. 
Whether you are looking for an English class for beginners or you want to move from comfort to fluency, our English speaking courses will do the job. Our courses are built around language levels, so you will start at the level based on your current knowledge and have a clear path forward towards fluency. 
Our conversational English classes
All of our English courses focus primarily on speaking. We provide a range of courses to meet the specific needs of every learner.
Request pricing and course information
Fill in the form below and an enrollment advisor will contact you to provide pricing, payment plan options and more course information.