Choose how you want to learn Hungarian online
We offer private and group online options for learning Hungarian.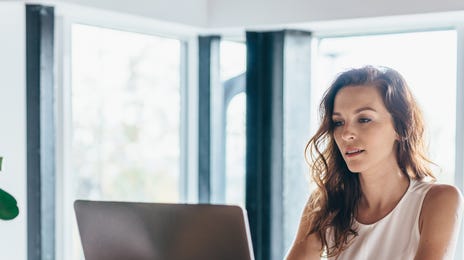 Why Learn Hungarian Online at Berlitz
Set yourself apart from the crowd by learning Hungarian. A fascinating language that linguistic professionals across the world admire for its uniqueness, poetry, specificity and vowel harmony, Hungarian is genuinely one of a kind.
When you choose to learn Hungarian with Berlitz, you will be supported by native level trainers who will guide your learning journey and provide feedback on your development, helping you to speak competently and confidently in any social situation.
Benefits of learning Hungarian online at Berlitz
A century of success
Berlitz has been operating for 140 years. We have the experience and the proven track record to help you achieve your goals.
Online classes to study from wherever you are
With online learning, you have the flexibility to study anywhere you choose: coffee shop, laundromat, living room, kitchen table—it's your choice.
Study at your own pace with total flexibility
With Berlitz online learning, you can customize your schedule to suit the pace at which you like to learn.
Intensive courses available
We can help you learn Hungarian quickly with our intensive language courses.
Certified and experienced teachers
All Berlitz trainers are certified native level language experts, dedicated to helping you achieve your goals through expert guidance and feedback.
How learning online works with Berlitz
Frequently asked questions (FAQs)
If you're a native English speaker, Hungarian is considered an extremely challenging language to learn - yet also a rewarding one. For an English-speaking beginner, the learning curve will be steeper than a Latin-based language, for example.
Once you're past the beginning phases and have built up a vocabulary, the language will get more logical and more accessible for you. Additionally, Hungarian doesn't have any gendered words, and words are almost always spelt as they are pronounced.
Yes, much of the content in our online courses are downloadable, so you can access it even when you're not connected to the Internet.
Schedule a free demo
Fill in the form below and an enrollment advisor will contact you to set up a free demo and discuss our language options with you.