Choose how you want to learn Turkish online
We offer private and group online options for learning Turkish.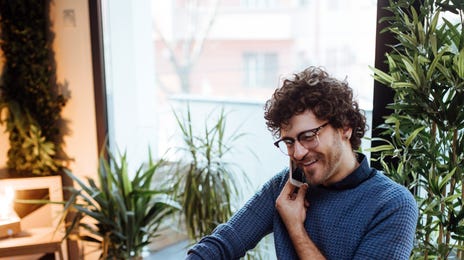 Why Learn Turkish Online at Berlitz
Seated in between Europe and Asia, Turkey is a geopolitical powerhouse, ripe with opportunities for anyone interested in international relations, diplomacy, or expanding into international business markets. In fact, Turkey serves as a bridge between the continents, and the Turkish language has been named by the U.S. Department of State as a 'critical language'. 
For travellers, Turkey offers sites of antiquity and legend, as well as warm hospitality, unique arts and crafts, and breathtaking and diverse landscapes- from the bustling metropolis of Istanbul to the breathtaking beaches of Antalya, Fethiye, and Çesme.
So, when you learn Turkish, you unlock doors to opportunity in work, travel, adventure, and all that Turkey has to offer. When you learn Turkish online with Berlitz you get the bonus of being able to fit study around your life by choosing how, when and where you learn.
Benefits of learning Turkish online at Berlitz
A century of success
We have over 140 years of experience behind our Turkish language courses, so you can rest assured your education is in the hands of experts.
Online classes to study from wherever you are
With online learning, you can study wherever you are: at home, on your commute, in-between school pick-ups, or even in your local park. All you need is a device connected to the internet and you're ready to learn.
Study at your own pace with total flexibility
Whether you want to learn lightning-fast or prefer a slower progression, when you study with Berlitz, you can choose the pace at which you learn with a flexible timetable to suit your style.
Intensive courses available
If you need to get fluent fast, Berlitz has several intensive Turkish courses that will immerse you in the language to get you talking in Turkish in no time.
Certified and experienced teachers
Your Berlitz language instructors are all native-level Turkish speakers who will bring the language to life, and guide you not only on what to say but how to say it like a local.
How learning online works with Berlitz
Frequently asked questions (FAQs)
Although considered more difficult for English speakers to learn than Romance languages, Turkish grammar is simple, with no gender, articles or irregular verbs. Turkish uses the same Latin alphabet as English (with diacritic marks) so Turkish is the easiest place to start for anyone wanting to learn a Turkic language.
It will depend on your personal learning goals and how quickly you plan to achieve them. We recommend practising as often as possible, even if it's only a few minutes a day. However, you are not required to practice daily, and we have many courses of varying intensity so that busy participants also have the opportunity to cope with their course workload.
We're aware that everyone has their own learning pace and that everyone has different amounts of time available to learn Turkish online. Therefore, we've found different options to offer our students a choice of language courses that best suit their learning pace.
Schedule a free demo
Fill in the form below and an enrollment advisor will contact you to set up a free demo and discuss our language options with you.