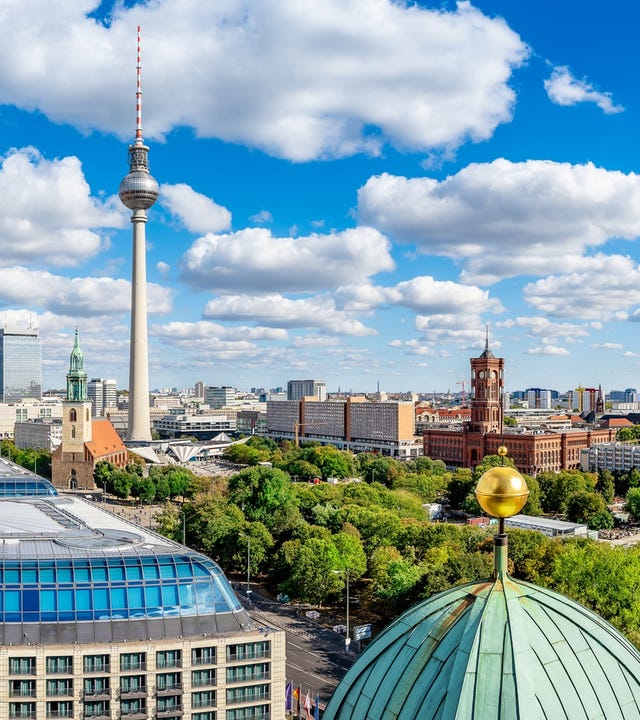 Berlin Mitte Language Center
Address:
IHZ Friedrichstraße 95
10117 Mitte, Berlin
Office Hours:
Monday - Friday

08:00 - 18:00
Welcome to the Berlitz language school Berlin Mitte
Shopping, hotels, museums and many other cultural establishments - these all characterize the area around Berlin's famous Friedrichstrasse. And this is exactly where you will also find our Berlitz language school Berlin Mitte - in the new city center.
Our team of international language instructors provides you with what makes Berlitz so special: language and culture - quickly and successfully learned using the tried-and-tested Berlitz Method. Lessons take place in light, bright, friendly rooms, assisted by state-of-the-art learning technology. We offer a wide range of language courses at the language school Berlin Mitte, including group and individual courses and an extensive range of activities relating to culture and language holidays. We offer German courses for all levels.
Numerous companies in Berlin also use the services of our language school Berlin Mitte. We offer exclusive business seminars for experts and managers at all levels of management with direct practical benefits.
We will be happy to advise you free of charge and will also, on request, conduct a non-binding assessment of your language skills. The Berlitz team at the language school Berlin Mitte looks forward to seeing you.
Find out more
Contact us today with your questions. We can work together to find the course that's right for you – with no obligation on your part. Your Berlitz team will contact you shortly.