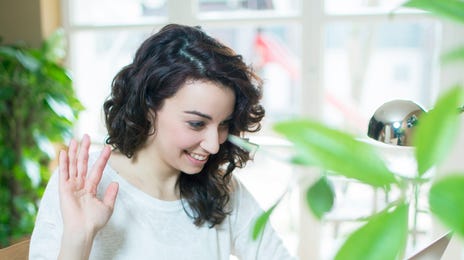 Online private language courses
Learn English, German, French, Spanich or any other language online one-on-one with a qualified Berlitz teacher, wherever you are. Whether you're learning a new language to relocate, for a specific work project or an upcoming family event, these online language lessons are the ideal option if you need to reach fluency fast.
You'll get the same Berlitz experience and fast results as you would if you learned at one of our learning centers, but with the freedom to learn online at a time and place that suits you.
Course details
More then 40 languages available incl.: English, German, French, Italian, Spanish, Arabic, Portuguese, Russian, Mandarin, Polish, Norwegian.
Online with Berlitz instructors
Every language level (A1-C2)
Digital materials available 24/7