COURSE DESCRIPTION
An exam-based course featuring a Matura exam repetition book develops both vocabulary and grammar, as well as reading and writing skills. Exercises from the exams are used during the classes to familiarize high school students with the structure of the tasks. Classes are provided for individuals and groups, at basic and extended levels.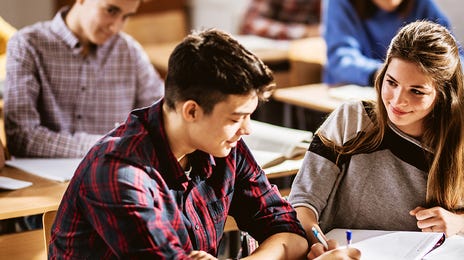 Who is the course for?

Do you feel that English classes at school are not enough?
Or maybe you are this year's high school senior or want to improve your previous exam score?
If you are committed to achieving a glowing result in English, want to consolidate key knowledge and deepen your language skills, express yourself fluently both in speech and writing, as well as learn the structure of the Matura exam - this is the perfect solution for you!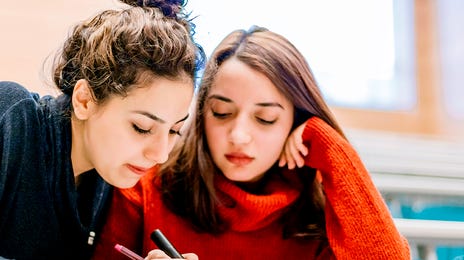 What does the course involve?
Using the Berlitz Method, i.e.

overcoming the speaking barrier

to cope seamlessly with the oral English Matura exam

Grammar and vocabulary

, essential for the exam

Strategies for

coping with particular types of tasks

Completing

mock exams

, testing knowledge under natural conditions

Tasks from Matura exams

, practicing writing, reading, listening and speaking.
What areas will you work on in the English Matura prep course?
Each exam is designed to test knowledge in four different areas and it is their improvement that we focus on during the English Matura prep course!
Writing
You will master and practice the structures of the most popular written forms of expression, as well as the ability to select grammar correctly, understand instructions and express thoughts. You will practice argumentation skills and filling in written instructions with gaps.
Reading
Through the use of a variety of texts, including those from recent worksheets, you will learn to grasp relevant information and analyze content. You will expand your vocabulary and grammar, improving your ability to understand texts in English.
Listening
Classes taught only in English will enable you to become accustomed to proper pronunciation, while completing relevant tasks and paying attention to lurking pitfalls will allow you to take the listening test with a keen ear.  
Speaking
Prepare for the English Matura exam by practicing - communicating exclusively in the target language. Get rid of the fear of speaking in a foreign language and participate in the oral exam and develop your skills with ongoing feedback.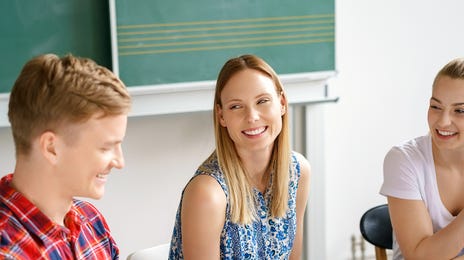 Meet our instructors
Our instructors are qualified specialists, familiar with the core curriculum and exam requirements.
They teach with passion and commitment and use effective teaching methods, without ineffective book definitions and formulas.
They will resolve any doubts and provide tips on how to correctly tackle exam worksheets, allowing you to effectively prepare for the Matura exam.
Berlitz instructors focus on open communication and regular feedback, supporting the development of language skills in a personalized way.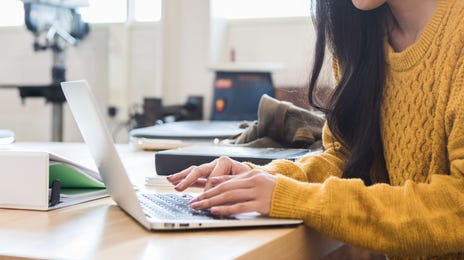 English Matura exam prep – your benefits
Confidence in the Matura exam

Familiarization with the structure of the exam and the ability to work with the worksheet.

Practical knowledge of solving different types of tasks.

Systematization and expansion of knowledge.

Testing of skills under natural conditions.
Check our English Matura prep courses
Choose your course and seamlessly get through the Matura exam!
FAQs
English Matura prep courses begin in the fall and end in the spring, before the exam.
Our unique method of teaching - the Berlitz Method - allows you to overcome barriers in speaking, which is especially important during the oral Matura exam. Classes are focused on the effective improvement of skills required for the exam, and experienced teachers provide support and regular feedback, allowing you to achieve high scores on the exam.
Yes, our courses include 3 written and oral mock exams.
Find out more
Fill in the form below and we'll contact you to discuss your learning options and answer any questions you may have.