One-on-one tutoring
Our tutors are highly trained, fluent native speakers who are dedicated to working with children. Our instructor will work one-on-one with your child to build critical speaking and listening skills, using a conversational approach and age-appropriate materials to engage them. It is also possible to work on the student's material chosen by the parents (and to adapt the program to the topics needed at school (grammar or/and written expression). With the instructor's undivided attention, the Berlitz Kids & Teens Private Tutoring program is designed to focus on your child's individual needs.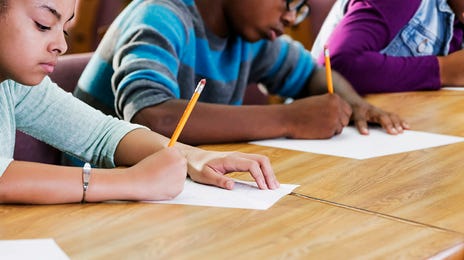 Private language tutoring with a personal touch
There are times in a young person's life when intensive, in-depth language tutoring is required, for example when preparing for a language examination (e.g. the TOEFL test), a student exchange, or their family's upcoming move abroad. Maybe they are simply passionate about learning a certain language.

Benefits of private language tutoring:
Tutoring at your local Berlitz center or online in our virtual classroom
Rapid progress – think and speak in the target language from day one
Age-appropriate topics and course materials
Complete flexibility regarding timetable and duration of course
Ideal preparation for language lessons at school; also ideal as supplementary support
English tutoring for kids and teens is our most popular language, but we also offer the program in the following languages:
Find out more
Fill in the form below and we'll contact you to discuss your learning options and answer any questions you may have.