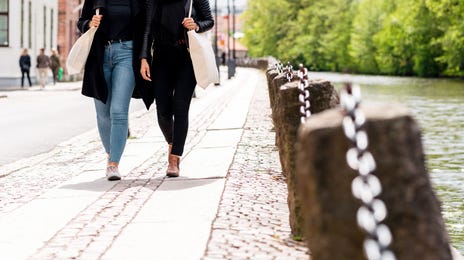 Learn Polish with Berlitz
Get real-world language skills you can use from your very first Polish lesson, with our proven Berlitz method. Each lesson will build on the last, to give you a comprehensive understanding of the language and how to speak it in all social situations— just like a local.
How Polish lessons with Berlitz work
When you learn Polish with Berlitz, you will study with one of the oldest language institutions in America with over 140 years of teaching excellence behind us.
Our Berlitz method gets you to speak the language from your very first Polish lesson.
80% of your Polish classes will be spent in-language to get you speaking fluently faster than you ever imagined possible.
We tailor our Polish courses to specific ages, including adults, children, and teens.
You can also learn Polish as a workgroup, with programs created specifically to meet your business needs.
Open your world with Polish
Culturally, historically and politically Poland is a fascinating country, and learning its national language is a sure way to deepen your understanding of the nation and all it has to offer. The most approachable of the Slavic languages, Polish is spoken by over 55 million people worldwide and is common outside of Europe in countries including the U.S., Germany, Canada, and it is even the second most spoken language in England.
Whether you want to live and work in Poland or widen your opportunities, learning Polish can also open doors in the business world and will help you in broadening your career horizons or impressing clients.
Find out more
Fill in the form below and we'll contact you to discuss your learning options and answer any questions you may have.