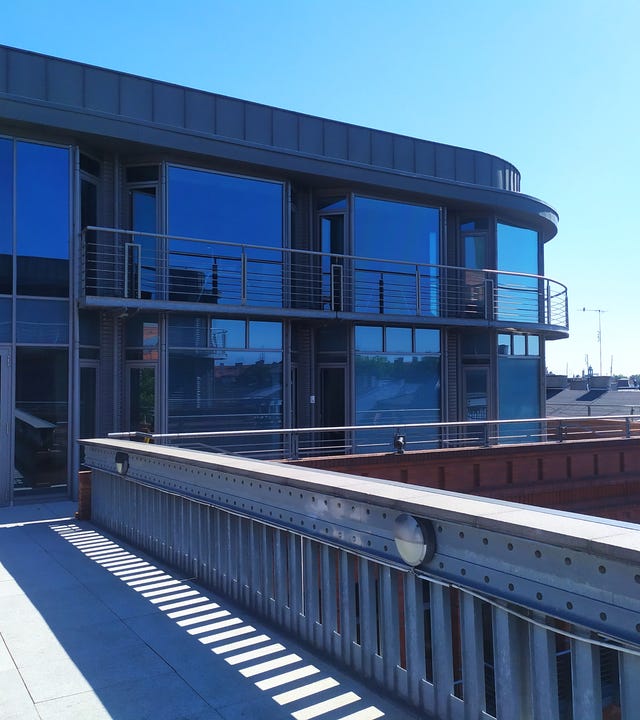 Language School in Poznań
Address:
ul. Półwiejska 32,
Poznan , 61-888
Office Hours:
Monday - Friday

8:00 - 20:00

Saturdays

8:00 - 14:00
Why Berlitz is your best language school in Poznań
The Berlitz Method encourages you to use the language in real life situations, so instead of memorizing you assimilate and understand concepts. This translates into faster results! Furthermore, all our language programs include cultural lessons that provide you the understanding to get the most out of your new language skills.
We offer a wide range of private and group programs. No matter which type of program you choose, you'll be able to customize it to meet your language goals. If you're an expat or migrating to Poland, don't hesitate to contact us and find out how you can learn Polish in record time.

Where is the Berlitz School in Poznań located?
Our language center in Poznań is located at 32 Półwiejska Street in the office part of Stary Browar. We are located on the 4th floor with a lift accessible for people with disabilities.
How to get to the Berlitz School in Poznań?
Our school in Poznań is located in the very center, a 10-minute walk from the Old Market Square. It can be reached by trams 3, 5, 6, 9, 10, 12, 14, 15 and 18, as well as by car. You can leave your car in the car park on the 3rd floor of Stary Browar, where you can enter our facility straight from it. All students have a 50% discount on parking in the shopping center.
These are some of the languages you can learn with Berlitz Poznan:
Find out more
Fill in the form below and we'll contact you to discuss your learning options and answer any questions you may have.