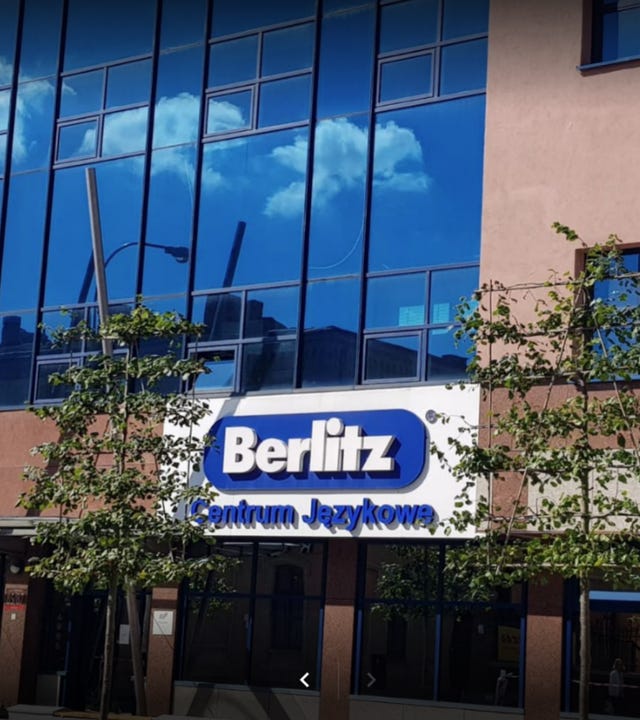 Language School in Lodz
Address:
ul. Sienkiewicza 85/87 II p.,
Lodz , 90-057
Office Hours:
Monday - Friday

8:00 - 20:00

Saturdays

8:00 - 14:00
Why Berlitz is your best language school in Łódź
If you want to learn a language in record time, Berlitz has you covered. With more than 140 years of experience, we are experts when it comes to teaching languages. We have developed and perfected our exclusive Berlitz Method, the most effective way to learn a new language.
When you study a new language at Berlitz, you don't only learn a language, you also learn how to use it in real life situations, both personally and professionally. The Berlitz Method immerses you in your target language and its culture from day one.
We offer a wide selection of private and group programs to choose from. On top of that, you can personalize your lessons to cater for your specific goals, learning preferences and time constraints.
Where is the Berlitz School in Łódź located?
Our school is located in the heart of Łódź, just a few minutes' walk from Piotrkowska Street. There is a fashionable and atmospheric restaurant and entertainment complex - OFF Piotrkowska. Choose English at the Berlitz school in Łódź!
These are some of the languages you can learn with Berlitz Łódź:
Find out more
Fill in the form below and we'll contact you to discuss your learning options and answer any questions you may have.