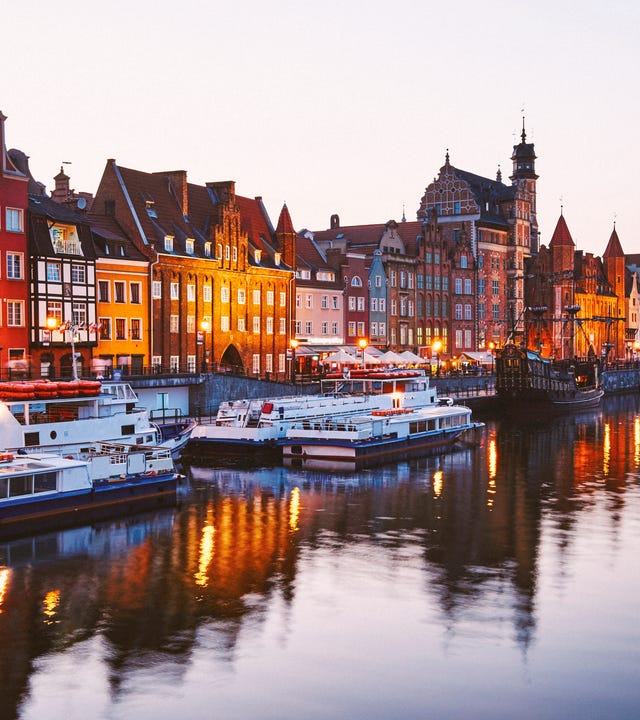 Language School in Gdansk
Address:
ul. Waly Piastowskie 24,
Gdansk , 80-855
Office Hours:
Monday - Friday

8:00 - 20:00

Saturdays

8:00 - 14:00
Why Berlitz is your best language school in Gdansk
If you are looking for the fastest and most efficient way to learn a new language, Berlitz Gdansk is for you! We offer a range of personalized language programs and maximum flexibility to help you achieve your language goals.
Learn Polish in Gdansk, or the language of your choice, with the experts. With more than 140 years of experience, we've developed the Berlitz Method, specially designed to start practicing your new language from day one. This immersive method does not only teach you a new language, but also enhances your cultural understanding so you can get the most out of your new skills when it comes time to practicing in real life situations.
You can choose between group or private courses, in-person, online or select a mix of any of these programs.
Discover all the languages you can learn at Berlitz Gdansk
Frequently Asked Questions
Our popular languages include English, German and Spanish. But we offer many more languages such as Italian, French or Polish. If you don't see your target language on our website, contact us.
We offer a wide range of private or group language courses. Plus, at Berlitz, language learning is based on immersion principles. In other words, you'll learn only by speaking and hearing this language.
Find out more
Fill in the form below and we'll contact you to discuss your learning options and answer any questions you may have.