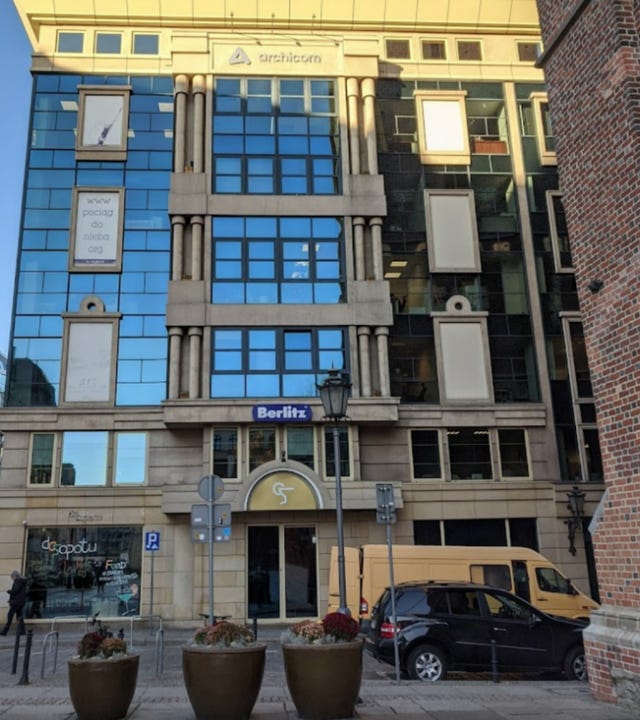 Language School in Wroclaw
Address:
Legnicka 51/53,
Wroclaw 54-203
Office Hours:
Monday - Friday

8:00 - 20:00

Saturdays

8:00 - 14:00
Why Berlitz is your best language school in Wroclaw
If you are looking for the most effective way to learn Polish in Wroclaw, or any other language, Berlitz is for you. We are the only global provider who teaches a new language and how to use it, both for your personal and professional life.
The Berlitz Method immerses you in the new language and its culture from day one. You'll develop your language skills through real life situations, leading to faster and more significant results. Full immersion is the closest experience to living abroad.
At Berlitz all our language programs are personalizable and flexible, so you can decide if you want group or private instruction, the intensity of your learning program and you can even choose to combine in-person classes with online or phone lessons.
Where is the Berlitz School in Wrocław located?
Our language center in Wrocław is located in the Quattro Forum building opposite the Magnolia shopping center. We are located on the 1st floor with the possibility of elevator access.
How to get to the Berlitz School in Wrocław?
The easiest way to get to our school in Wrocław is by tram no. 3, 10, 20, 32 and 33. The logo of the Berlitz school is visible from the street.
These are some of the languages you can learn with Berlitz Wroclaw:
Find out more
Fill in the form below and we'll contact you to discuss your learning options and answer any questions you may have.