Learning French can bring you numerous advantages in terms of your professional and social life as well as your travels in France. At Berlitz Language School in Wroclaw, we provide a wide range of French courses tailored to your needs, whether you prefer personalized one-on-one instruction or interactive small group learning. With our extensive experience in education and the latest language teaching methods, we guarantee a high-quality learning experience that equips you with language skills for life.
Benefits of learning French
Acquiring a practical knowledge of French, as one of Europe's most widely spoken languages, offers numerous advantages in terms of career prospects, educational opportunities, and social interactions. Furthermore, it stimulates your mind and exposes you to a wealth of art and cultural experiences. Mastering French opens doors to professional growth, expands your academic horizons, and enriches your social connections, all while immersing yourself in the captivating world of French art and culture.
In-person French classes in Wroclaw
At our language school in Wroclaw, we offer a diverse range of in-person courses, including personalized one-on-one instruction and small group lessons.
If you have specific goals in mind, our private classes are fully customized to help you achieve them. We tailor the content to match your interests and work closely with you to ensure that you achieve your desired outcomes within your preferred timeframe.
Discover the joy of learning French in Krakow as you forge connections with others in our small group classes. Perfect for those who enjoy a collaborative learning environment, our group courses provide ample opportunities to engage in French conversations with your peers, fostering friendships and language fluency from the very beginning.
Looking to make rapid progress in French? Immerse yourself in the language with our intensive courses, designed to expedite your fluency in a short period of time.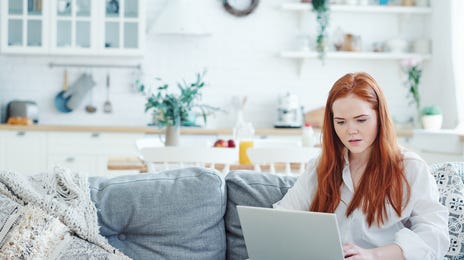 Online French classes
No matter how hectic your schedule is, it doesn't have to be a barrier to learning French. With Berlitz, you can take advantage of our flexible online course options, giving you the freedom to learn at a time and place that works for you.
Other language classes in Warsaw
Frequently Asked Questions
If you want to learn French, come and join us at our Berlitz language center in Wrocław. The most convenient way to reach our school is by taking trams numbered 3, 10, 20, 32, or 33 from the market square. You can easily spot our school's logo from the street.
Berlitz's Total Immersion courses are perfect for individuals who want to learn French fast. These intensive language programs are renowned for their effectiveness, providing the quickest and most efficient path to mastering a new language.
Find out more
Fill in the form below and we'll contact you to discuss your learning options and answer any questions you may have.