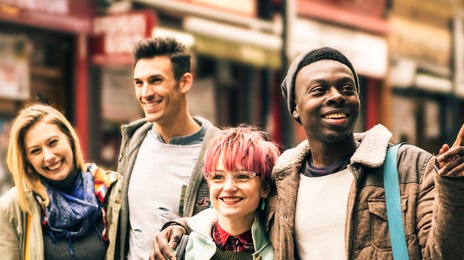 Would you like to start learning English or another language in a small group?
It's possible in Berlitz! Group Berlitz courses run by an experienced native speaker will help you build your confidence and break the language barrier. Group lessons are regular lessons at one of the Berlitz schools, once or twice a week, in the mornings, afternoons, evenings or on Saturdays. 
Group courses are an ideal solution for those who want to learn the language systematically and at an attractive price. Learning English with a teacher in a group motivates the participants and allows for free communication in a pleasant atmosphere. 
Can't you study stationary? Check out our online solutions.
Languages on offer typically available include:
Group English classes
Group Polish classes
Group German classes
Group French classes
Group Italian classes
Group Spanish classes
Find out more
Fill in the form below and we'll contact you to discuss your learning options and answer any questions you may have.