Experience full immersion in the English language and gain the necessary practical skills to communicate confidently in any social or professional environment.
Our Berlitz Language Centre in Wrocław provides a diverse selection of English courses, including personalized one-on-one instruction, intensive immersion programs, and small group classes designed for social interaction. We offer courses tailored to suit individual learning preferences and objectives. Whether you want to improve your English for personal or professional reasons, we have the ideal course for you.
Benefits of learning English in Wroclaw
Knowing English can provide you with many chances to advance your career and social life both locally and globally. English is spoken by 1,35 billion people worldwide and can be especially helpful when visiting countries like the United States and the United Kingdom. Moreover, if you plan to study at an English-speaking university, having a good understanding of English can help you follow your classes, connect with your classmates, and make new friends.
In-person English courses in Wroclaw
There are several ways you can choose to learn with Berlitz.
We offer personalized individual English courses in Wroclaw that are designed to help you achieve your goals. Your instructor will work with you to improve your weaker areas, which are necessary for you to meet your specific targets. Your teacher's sole focus will be on your success, and they will give you feedback and advice to address any concerns you have, ensuring that you reach your goals.
We offer small group English classes in Wroclaw that focus on practical learning in a supportive setting. You will start speaking English from your very first class and will have the opportunity to practice with your classmates through real-life conversations and exercises, which will help you learn more effectively.
Our intensive English courses will place you in an environment where you can completely immerse yourself in the language. With the help of a native-fluent speaker, you will work to develop the skills necessary to achieve your objectives in just a few weeks, rather than taking years to do so.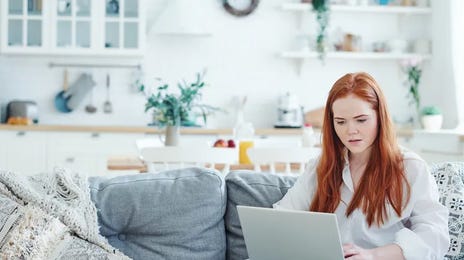 Online English classes
If you can't come to our language center in Wroclaw, you can still benefit from our high-quality personalized English courses online. We provide a range of one-on-one, small group, and intensive courses, which can be accessed from anywhere, including your living room. This way, you can improve your English language skills even if you can't attend our physical classes.
Other language classes in Wroclaw
Frequently Asked Questions
You can attend in-person English classes at our Berlitz language center located in Wroclaw. The most convenient way to reach our school is by taking trams numbered 3, 10, 20, 32, or 33. You can easily spot our school's logo from the street.
Berlitz provides an extensive selection of intensive classes that are designed for those who want to learn English quickly. This is the fastest and most effective method to become proficient in a new language.
We offer specific learning paths for Business English that are tailored to your area of expertise: human resources, management, accounting, sales and others.
Find out more
Fill in the form below and we'll contact you to discuss your learning options and answer any questions you may have.