Discover our Polish lessons for kids and teens
Our Polish lessons for kids and teens are designed to focus on the individual needs and personal goals of each child, and our engaging conversational approach builds critical listening and speaking skills.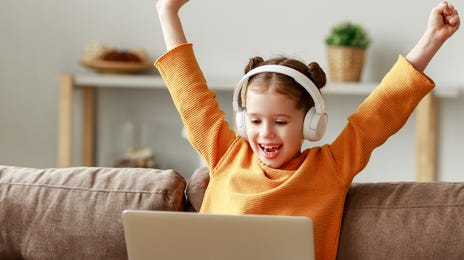 Why should your kids learn Polish language?
Polish is the most approachable of the Slavic languages, spoken by around 55 million people globally. Whether you wish to or already live and work in Poland, teaching your children Polish will allow them to establish new friendships and maybe open doors in the business world, allowing them to widen their professional horizons.
Choose the right Polish lesson
Our Polish for kids program includes:
Learning based on our proven Berlitz Method
Highly trained instructors, specialized in working with kids and teens Interaction and communication skills development
Age appropriate activities and materials
Private classes
Learn Polish for children and teenagers
Discover - Polish lessons for kids from 4 to 7 years old
The Discover course is offered in person only. In this course your child will discover the world around them by learning a new language.
Explore - Polish lessons for kids from 8 to 11
Your child will be able to start the Explore course, in person, from the age of 8. For the online mode, the minimum age is 9 years old. In this course, students will explore and learn about new cultures and lifestyles.
Achieve - Polish lessons for kids from 12 to 15
Your child will reach a new level of understanding in the language and gain useful skills in the real world. This course is available face-to-face and online.
Lead - Polish lessons for teens 16 years and older
Your child will learn about leadership and will learn about the world through cultural understanding. This course is available face-to-face and online.
Other language lessons for kids and teenagers
Find out more
Fill in the form below and we'll contact you to discuss your learning options and answer any questions you may have.