Choose how you want to learn Danish online
We offer private and group online options for learning Danish.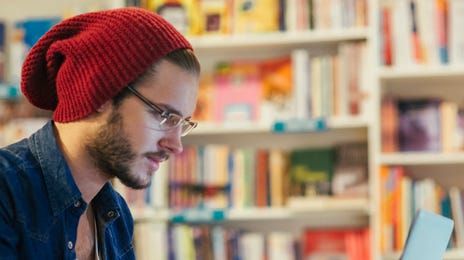 Why Learn Danish Online at Berlitz
The Danish language is in the same family as the English language, making it one of the easier languages for English-speakers to learn. Under the guidance of an expert instructor, you can learn as fast or as slow as you wish and get the skills you need to navigate the language with confidence.
Thanks to online learning with Berlitz, learning Danish is even more straightforward for those with busy lives, as you can tailor a timetable around your commitments.
Benefits of learning Danish online at Berlitz
A century of success
With over 100 years' experience, we have the proven knowledge to help your reach your goals.
Online classes to study from wherever you are
Whether you want to study from your kitchen table, or at the local park, with Berlitz online learning, you can learn anywhere, any time.
Study at your own pace with total flexibility
With flexible timetable options, you can choose online Danish classes to match the pace you like to study at.
Intensive courses available
Our online intensive Danish courses will get you fluent fast.
Certified and experienced teachers
Your Danish instructor is a qualified native level language expert committed to helping you reach your goals through guidance and direct feedback.
How learning online works with Berlitz
Frequently asked questions (FAQs)
If you're a native English speaker, Danish as a Germanic language is more closely related to English than other languages. For this reason, Danish will generally be more straightforward and quicker to learn for you in comparison to other languages. As with all languages, the length of time it will take you to learn Danish fluently will depend on the amount of time and perseverance you put into your learning.
Yes, much of the content in our online courses are downloadable, so you can access it even when you're not connected to the Internet.
Schedule a free demo
Fill in the form below and an enrollment advisor will contact you to set up a free demo and discuss our language options with you.