Learn languages at our Berlitz beach camps
Summer, sun, beach, and swimming: For all the water babies out there, our Berlitz beach camps offer plenty of opportunities on, in, and around water, both by the sea and on idyllic lakes.
In daily language sessions at the camp, participants also improve their foreign language skills, so that in the future they will be able to communicate on beaches around the world. Participants are completely immersed in the language as it is spoken throughout the day at the camp. Instruction and supervision are provided by native-speaking Berlitz trainers.
Other leisure activities complement the fun alongside swimming, water sports and the lively language lessons at the beach camp: with our wide variety of offerings encompassing art, crafts, movement and above all fun, there is something for everyone.
What makes our beach camps special
Language training, beach games, sunbathing: A beach camp offers a multitude of possibilities – almost as many as the grains of sand on the beach!
Learning languages
In the morning, our qualified language trainers teach German, English, French, or Spanish. Through dialogues, language games, and projects, the young campers acquire language knowledge for everyday use, which they actively apply in the afternoon program.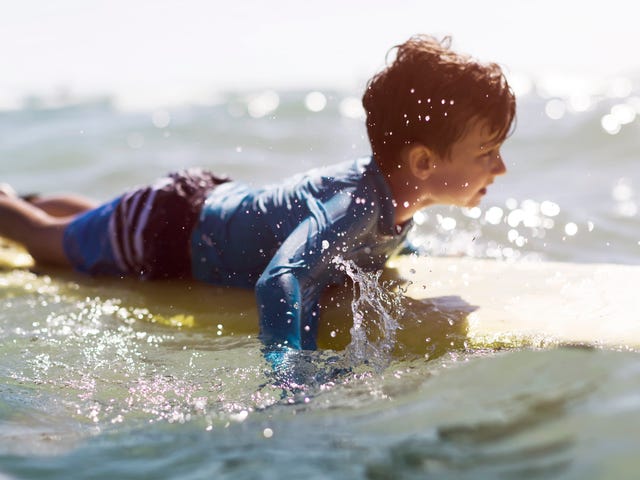 Beach activities
It's vacation time! That's why the afternoon activities take place around the shore at a beach camp. Activities range from beach volleyball to windsurfing, swimming, kite buggying, paddle boarding, canoeing, boating, and Ultimate Frisbee.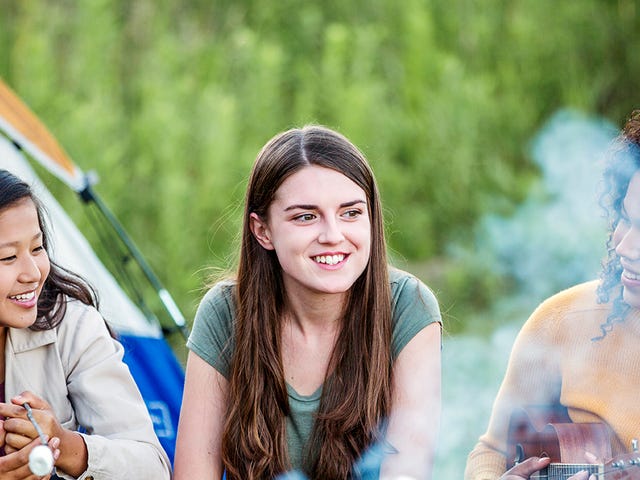 Enjoy your free time
If the weather doesn't play along, you can still have fun! A beach camp offers a varied leisure program in addition to the water-based activities: exciting excursions in the surrounding area, creative workshops as well as communal film and game evenings ensure fun in all weather conditions.
Our beach camp concept
No pain, no gain? That may be true in some situations, but when it comes to learning, it's all about having fun: children and teenagers are often stressed by the pressure of school grades and performance, which can reduce their enjoyment of learning to zero.
At a beach camp, on the other hand, the ebullient atmosphere and varied learning program ensure that motivation returns. Trained, native-speaking language instructors teach in the mornings for 4 lessons of 45 minutes each.
The immersive Berlitz method guarantees that the foreign language is used from the very first moment. And the team encourages the children to use the foreign language for the rest of the day, integrating it naturally into their daily lives.
This is easy with our varied recreational program and takes away any shyness, since everyone is in the same boat. Thus, the joy of language learning rapidly comes back.
The division into small groups, based on the language level and age of the participants, also ensures the right balance and the best possible learning success at a Berlitz beach camp.

For whom are our beach camps suitable?
Swimming pro or water baby: No matter whether the kids just like to splash around in the water or are already experienced swimmers: as long as the 7- to 17-year-olds can enjoy being in the water, the beach camp will be just the right place for them.
For all levels: After a placement test at the beginning of the beach camp, participants are in small groups according to age and level. This way, everyone can benefit, whether with or without previous language knowledge.
On their own, with friends or siblings: Friends or siblings have the opportunity to book a joint stay at the beach camp. Experience shows, however, that children and teenagers coming solo also quickly make new friends.
Siblings are very welcome and even receive a 10% discount if they register together.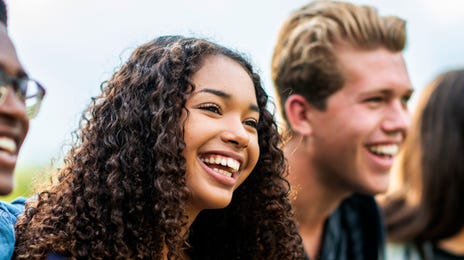 Why go to beach camp with Berlitz
The ideal combination: foreign language lessons combined with cool beach fun
Varied leisure activities: exciting excursions and fun games, activities, and sports
Small group lessons: Efficient learning of a foreign language
Learning by speaking: the camp language is spoken and practiced all day long
All overnight stays and full board incl. drinks included in the price of the trip (except Day Camp)
Round-the-clock support by our trained, native-speaking Berlitz team
Find the right language camp for your child in our online shop.
Information about Corona
Thanks to our hygiene plan, package holiday protection and supplementary Corona insurance, you can book with confidence.
Frequently asked questions
Why should I send my child to a Berlitz beach camp?
The most obvious reason is to improve language skills – whether your child is having trouble with a certain foreign language at school or is interested in learning a new language. Especially during vacations, there is plenty of time to improve language skills. In a beach camp, surrounded by the target language all day, learning is especially effective. Next to the water, there is also plenty of time to relax and unwind!
Can my child attend a Berlitz beach camp without taking language lessons?
In our new English 2 GO programs, we completely eliminate the classroom. Nevertheless, participants are immersed in the language! Immediately after breakfast, the adventure program starts with our native English-speaking trainers. This is followed by the day's briefing, assignment of tasks, forming groups, and then off we go into the adventure of the day. English skills and vocabulary are developed along the way, for example when asking for directions.
How can I be sure that my child is mature enough for a beach camp?
Meeting new people, keeping the room clean, showing up on time for meals, calling home at the agreed times: These are all tasks that will help your child gain independence and confidence. Don't worry about this: our professional staff will take care of your child around the clock at the beach camp!

Next stop: the beach! Choose the right camp now and book online!
Do you have any questions about our language camps?
You can contact us right away – just send us your message here! Your Berlitz team will get back to you shortly.