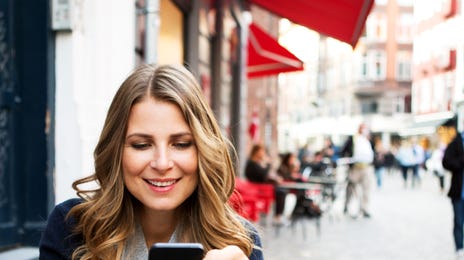 The most flexible way to learn a new language.
Our online courses will help you develop real-world language skills and achieve your goals faster, wherever you are. No matter what online course you choose, you'll get effective results thanks to the immersive Berlitz Method, which focuses on conversations. All our online courses include support and guidance from Berlitz instructors, access to an interactive student portal, and cultural pointers to ensure you use the language appropriately.
Choose the best online course for you
How learning online with Berlitz works
Schedule a free demo
Fill in the form below and an enrollment advisor will contact you to set up a free demo and discuss our language options with you.
Learn a new language online
Choose the language your want to learn online
More languages
Don't see your target language listed above? View our full list below. Contact us below for more information on how to learn these languages.
Albanian
Amharic
Arabic
Armenian
Bengali
Bosnian
Bulgarian
Burmese
Cantonese
Catalan
Croatian
Czech
Danish
Dutch
English
Farsi
Finnish
Flemish
French
Gaelic (Irish)
German
Greek
Gujarati
Haitian Creole
Hebrew
Hindi
Hungarian
Indonesian
Italian
Japanese
Khmer
Korean
Luxembourgish
Malay
Mandarin
Marathi
Norwegian
Polish
Portuguese
Punjabi
Romanian
Russian
Serbian
Slovak
Slovenian
Spanish
Swahili
Swedish
Tagalog
Taiwanese
Thai
Turkish
Ukrainian
Urdu
Vietnamese