We may not be known for good weather and white beaches but we do have charming holiday traditions and white Christmases!
During the holiday season, Germany, Austria and Switzerland all turn into a cozy winter wonderland full of snowy mountains, Christmas markets and delicious holiday treats. Despite the cold weather, it's a beautiful time to visit and just the right time to learn all about German holiday traditions, foods and sayings.
We won't just tell you how to say Merry Christmas or Happy Holidays in German. We'll teach you how to write an entire Christmas card in German and even introduce you to a couple of beautiful holiday poems. You'll actually need those if you want to celebrate Christmas in the true German fashion!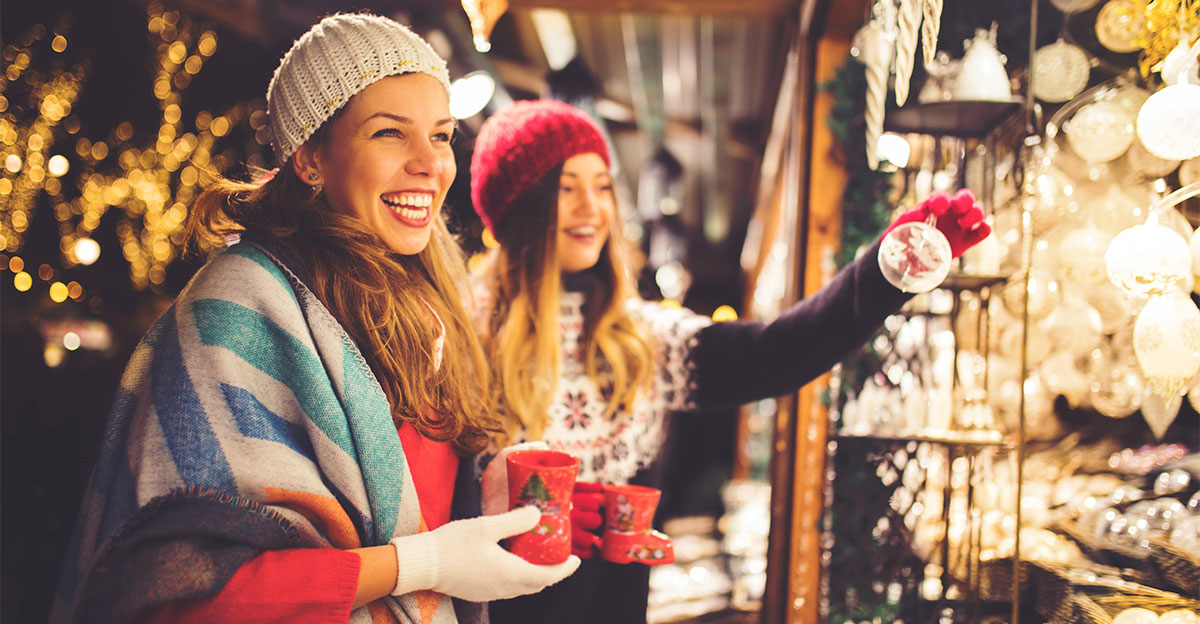 How to wish someone a Merry Christmas or Happy Holidays in German
German-speaking countries are home to a population of about 100 million people of various backgrounds and religions. While it's common to celebrate "Weihnachten" (Christmas), keep in mind that not everyone does, and most who do, celebrate it as a festival of love and a chance to get together with family and close friends, not for religious reasons.
In German, the phrase "Frohe Weihnachten!" which translates to "Merry Christmas" is commonly used.
If you prefer a more neutral expression, say "Frohes Fest!" ("Happy Celebration!") or "Schöne Feiertage!" ("Beautiful Holidays!").
All the ways to say Merry Christmas in German
Wishing someone "Merry Christmas" in German is a nice and common thing to do around the holidays. It's a warm and friendly expression that can be used among friends, family, and colleagues and even strangers like the person at your cash register or the bus driver who are all likely to wish you "Frohe Weihnachten", especially in smaller towns.
This is the one time in the year when our frosty German hearts melt all the way and we get to show that we do have smiles and kind words for strangers - and for those German grumpers who didn't get the memo, keep spreading the joy and wish them a Merry Christmas in German regardless.
Repeat after me: "Frohe Weihnachten!"
You don't know how? Let's break that down.
"Frohe" ['fʁoː.ə]: The 'o' sound is pronounced like the 'o' in 'go', and the 'e' is a soft schwa sound, like the "a" in "ham".
"Weihnachten" ['vaɪ̯.nax.tən] is one of those difficult German words to pronounce. The 'w' is pronounced like the English 'v', the 'ei' like the 'i' in 'fine', the 'ch' sound is formed in the back of the throat, and "ten" is pronounced just like the English number.
If you want to say something a little more advanced, you can go for any of these German holiday greetings:
Frohe Weihnachten! – Merry Christmas!
Fröhliche Weihnachten! – Joyful Christmas!
Schöne Weihnachten! – Beautiful Christmas!
Ein Frohes Fest! – A joyful celebration!
Frohes Weihnachtsfest! – Happy Christmas celebration!
Fröhliche Festtage! – Joyful holidays!
Ein frohes Weihnachtsfest! – A merry Christmas celebration!
Wir wünschen euch besinnliche Weihnachten! – We wish you a thoughtful Christmas!
Ein frohes und friedliches Weihnachtsfest! – A merry and peaceful Christmas celebration!
Ein frohes Fest und einen guten Rutsch ins neue Jahr! – A merry celebration and a good slide into the new year!
Frohe Feiertage! – Happy holidays!
Schöne Feiertage! – Beautiful holidays!
Frohe Weihnachten und einen guten Start ins neue Jahr! – Merry Christmas and a good start into the new year!
Ein besinnliches Fest und guten Rutsch! – A thoughtful celebration and good slide into the new year!
Habt ein zauberhaftes Fest! – Have a magical celebration!
Ein frohes und besinnliches Weihnachtsfest! – A merry and thoughtful Christmas celebration!
Herzliche Weihnachtsgrüße! – Warm Christmas greetings!
Frohe Weihnacht! – Merry Christmas (informal)!
Ein schönes Weihnachtsfest! – A beautiful Christmas celebration!
Frohe Weihnachten und ein glückliches Neues Jahr! – Merry Christmas and a happy new year!
Besinnliche Festtage! – Thoughtful holidays!
Fröhliche Festtage! – Joyful holidays!
Ein gesegnetes Weihnachtsfest! – A blessed Christmas celebration!
Weihnachtliche Grüße! – Christmasy greetings!
Herzliche Grüße zum Weihnachtsfest! – Warm greetings for the Christmas celebration!
Glück und Segen zu Weihnachten! – Luck and blessings for Christmas!
Liebe Weihnachtsgrüße! – Loving Christmas greetings!
Liebe Grüße zur Weihnachtszeit! – Loving greetings for the Christmas time!
Herzliche Grüße zur Weihnachtszeit! – Warm greetings for the Christmas time!
Mögen all' eure Weihnachtswünsche in Erfüllung gehen! – May all your Christmas wishes come true!
Download our free German essentials eBook

How to say Happy Holidays in German
Remember that the holidays include more than just Christmas! There are the Advent Sundays, St. Nikolaus, Winter Solstice, Hanukkah, Maulid al-Nabi, Diwali, New Year's and many others. Here are some more non-Christmas specific ways to wish someone Happy holidays in German.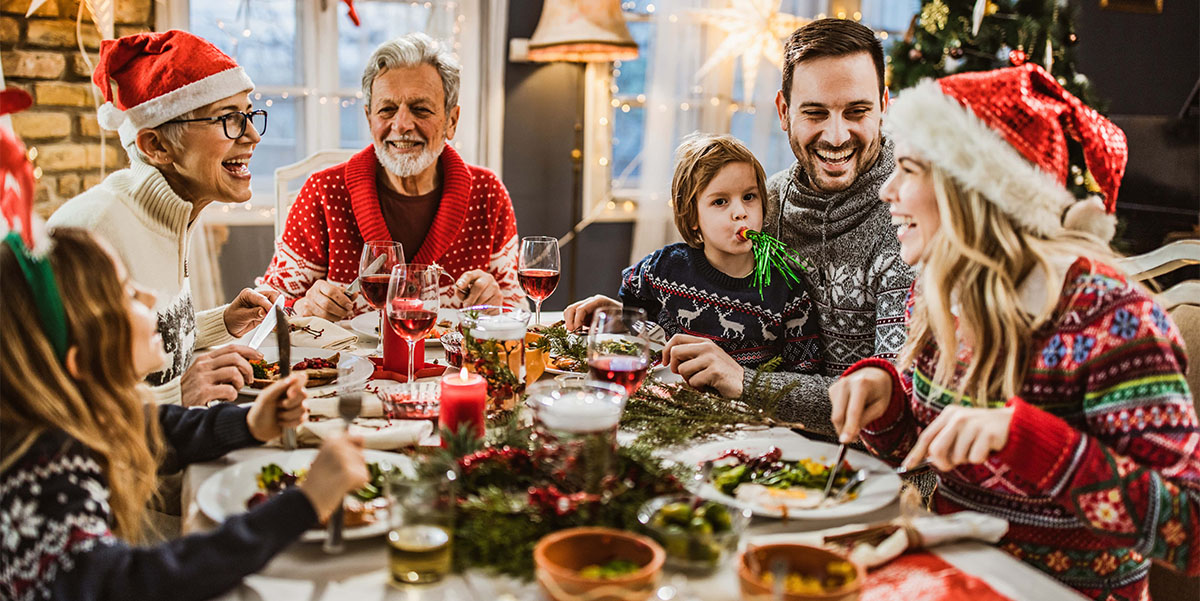 Frohe Feiertage! – Happy holidays!
Schöne Feiertage! – Beautiful holidays!
Glückliche Feiertage! – Joyful holidays!
Erholsame Feiertage! – Relaxing holidays!
Feiertage voller Freude! – Holidays full of joy!
Ein Fest voller Liebe! – A celebration full of love!
Gemütliche Feiertage! – Cozy holidays!
Feiertage voller Überraschungen! – Holidays full of surprises!
Ein Fest der Herzen! – A celebration of hearts!
Fröhliche Festtage mit der Familie! – Joyful holidays with the family!
Schöne Feiertage im Kreise der Lieben! – Happy holidays among loved ones!
Ein harmonisches Fest! – A harmonious celebration!
Gesegnete Feiertage! – Blessed holidays!
Ein Fest der Freundschaft! – A celebration of friendship!
Ein leuchtendes Fest! – A shining celebration!
Friedliche Feiertage! – Peaceful holidays!
Zauberhafte Feiertage! – Magical holidays!
Ein Fest der Freude! – A celebration of joy!
Festliche Grüße! – Festive greetings!
Strahlende Feiertage! – Radiant holidays!
Herzliche Festtagsgrüße! – Warm holiday greetings!
Ein unvergessliches Fest! – An unforgettable celebration!
Genussvolle Feiertage! – Delightful holidays!
Feiertage zum Erinnern! – Holidays to remember!
Ein heiteres Fest! – A cheerful celebration!
Liebevolle Feiertage! – Loving holidays!
Ein goldener Festtag! – A golden holiday!
Feiertage wie im Märchen! – Holidays like in a fairy tale!
Ein Fest der Wunder! – A celebration of wonders!
Helle und frohe Feiertage! – Bright and happy holidays!
Guten Rutsch ins neue Jahr! – Happy slide into the new year!
Frohes Neues Jahr! – Happy New Year!
Auf ein erfolgreiches neues Jahr! – To a successful new year!
Ein Neujahr voller Glück! – A New Year full of luck!
Prosit Neujahr! – Cheers to the New Year!
Glück und Gesundheit im neuen Jahr! – Luck and health in the new year!
Ein Neujahr voller Möglichkeiten! – A New Year full of possibilities!
Mögen deine Neujahrsträume wahr werden! – May your New Year's dreams come true!
Ein Neujahr voller Freude und Frieden! – A New Year full of joy and peace!
Frohen Ersten Advent! – Happy First Advent!
Lichtvolle zweite Adventswoche! – Bright second Advent week!
Freude am Dritten Advent! – Joy on the Third Advent!
Gesegneten Vierten Advent! – Blessed Fourth Advent!
Frohen Nikolaustag! – Happy St. Nikolaus Day!
Warme Wintersonnenwende! – Warm Winter Solstice!
Frohes Chanukka-Fest! – Happy Hanukkah!
Gesegnetes Maulid al-Nabi! – Blessed Maulid al-Nabi!
Frohes Diwali! – Happy Diwali!
Freudige Festtage! – Joyous holidays!
Ein besinnlicher Jahresausklang! – A contemplative end to the year!
Frieden und Liebe in dieser heiligen Jahreszeit! – Peace and love in this holy season!
Gottes Segen in diesem Winter! – God's blessings this winter!
Ein Fest der Einheit und des Lichts! – A celebration of unity and light!
Wir wünschen einen fantastischen Start ins neue Jahr! – We wish a fantastic start to the new year!
For more wishes specifically for the new year and to learn all about fun German New Year's traditions, check out our article on How to Say Happy new year in German.
Christmas songs in German
Even if you move to Germany, it's impossible to escape Wham! and Mariah Carey throughout the holiday season. We listen to a lot of American Christmas songs but we also sing traditional Christmas songs in German, especially as kids.
A popular one is the German "We wish you a Merry Christmas": "Wir wünschen euch frohe Weihnacht".
Here's a version sung by a very musical group of animals. Sing along with the bear, and his friends the ducky, the sheep, the dog and the cat as they bake Christmas cookies with their paws!
Our Christmas carol "O Tannenbaum" (Oh, Christmas Tree) was written in Germany in the mid-1500s. Here is a version by the one and only Nat King Cole:
Another good one is Helene Fischer's rendition of 'Kling Glöckchen, klingelingeling' a sweet symphony dedicated to a little bell heralding the holiday season:
How to write a heartfelt and perfectly-worded Happy Holidays or Happy Christmas message in German
Holiday cards are not as common as they are in the US and what you won't see in Germany is people taking pictures in holiday clothing and then sending cards with their own faces. That's just too American - but people do write cards and letters and who wouldn't love getting a heartfelt note with kind holiday greetings?
Make someone's (holi)day and write a few kind words using all the beautiful German words you've learned from our articles like How to say I love you and sweet terms of endearment in German.
Keep these things in mind:
Formality: Consider the relationship you have with the recipient. Use "Sie" for formal relationships like a business acquaintances and "du" for friends and family.
Seasonal imagery: Paint a picture that's in line with the holiday season. Mention christmassy elements like snowflakes, stars, or fir trees. Get creative!
Stay open about the recipient's religious beliefs and refrain from particularly religious content.
A personal note or wish, especially in a family or friendly setting, adds warmth to the card. Don't write a one fits all card. Personalize each note.
Consider sending your cards early enough to arrive on time for December 24 (not 25!), especially if mailing internationally.
Useful Happy Holiday quotes in German
If you're still not sure what to write, here are some beautiful Christmas quotes you can steal: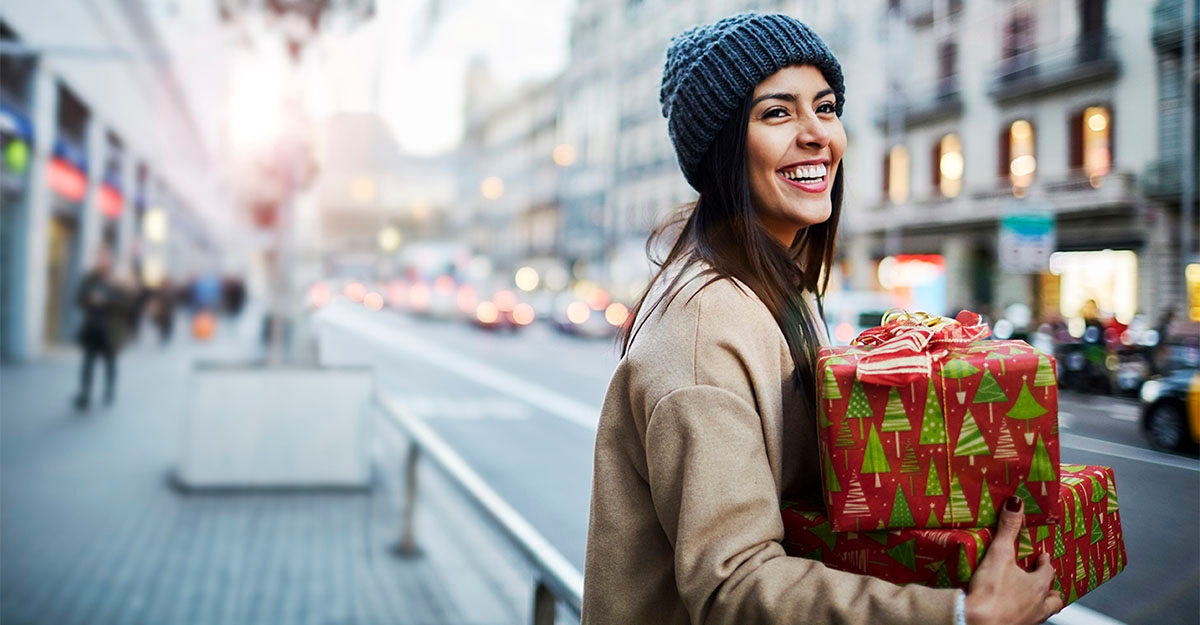 "Die beste Methode, Weihnachten zu feiern, besteht darin, Augen und Herz für den Nächsten zu öffnen."
The best way to celebrate Christmas is to open one's eyes and heart to others.
- Peter Rosegger
"Schenken heißt, einem anderen das geben, was man selber gern behalten möchte."
Giving a present means giving to others what we would like to keep for ourselves.
- Selma Lagerlöf
"Weihnachten wird immer dann sein, wenn wir Raum schaffen im Herzen."
Christmas will always be when we make room in our hearts.
- Karl Heinrich Waggerl
German Christmas poems
If you want to go above and beyond for your Christmas card, why don't you try to write a little poem?
After all, German is known as "die Sprache der Dichter und Denker" (the language of thinkers and poets). This is even reflected in my absolute favorite German Christmas tradition: The fact that German kids recite poems on Christmas Eve.
That's right, we don't just get to open our presents. We have to work for them!
Little kids will often learn Christmas poems in kindergarten or elementary school and recite them in front of the Weihnachtsmann when he shows up at their house (or a friendly neighborhood volunteer who is dressed like him - because let's be real. With 2 billion children in the world, he needs a little bit of help here and there).
Here's a taste of some beautiful German Christmas poems:
Advent
Es treibt der Wind im Winterwalde
die Flockenherde wie ein Hirt
und manche Tanne ahnt wie balde
sie fromm und lichterheilig wird.
Und lauscht hinaus: den weißen Wegen
streckt sie die Zweige hin - bereit
und wehrt dem Wind und wächst entgegen
der einen Nacht der Herrlichkeit.
- Rainer Maria Rilke (1875-1926)
Translation:
Advent
The wind in the winter forest leads
the herd of flakes like a shepherd
and many a fir tree suspects how soon
it will become pious and holy.
And listens out: the white paths
it stretches out its branches - ready
and resists the wind and grows towards
the one night of glory.
Christnacht
Wieder mit Flügeln, aus Sternen gewoben,
senkst du herab dich, o heilige Nacht;
was durch Jahrhunderte alles zerstoben,
du noch bewahrst deine leuchtende Pracht.
Ging auch der Welt schon der Heiland verloren,
der sich dem Dunkel der Zeiten entrang,
wird er doch immer aufs Neue geboren,
nahst du, Geweihte, dem irdischen Drang.
Selig durchschauernd kindliche Herzen,
bist du des Glaubens süßester Rest;
fröhlich begangen bei flammenden Kerzen,
bist du das schönste, menschlichste Fest.
- Ferdinand von Saar (1833-1906)
Translation:
Christmas night
Again with wings, woven of stars,
you descend, O holy night;
what through centuries all has vanished,
You still keep your shining splendor.
Even if the savior was already lost to the world,
who escaped from the darkness of time,
He is always born anew,
You, consecrated one, come close to the earthly urge.
Blessedly shuddering childlike hearts,
you are faith's sweetest remnant;
joyfully committed by flaming candles,
You are the most beautiful, most human feast.
Weihnachten
Leise weht's durch alle Lande
wie ein Gruß vom Sternenzelt,
schlinget neue Liebesbande
um die ganze weite Welt.
Hell aus jedem Fenster strahlet
wundersam des Christbaums Licht,
und der Freude Schimmer malet
sich auf jedem Angesicht.
O willkommen, Weihnachtsabend,
allen Menschen, groß und klein!
Friedebringend, froh und labend
mögst du allen Herzen sein!
- Adelheid Humperdinck-Wette (1858-1916)
Translation:
Christmas
Softly it blows through all lands
like a greeting from the stars,
new bonds of love are twined
around the whole wide world.
Bright from every window shines
the wondrous light of the Christmas tree,
And the gleam of joy
on every face.
O welcome, Christmas Eve,
to all people, great and small!
Peace-bringing, joyful and refreshing
may you be to all hearts!
Traditions in Germany and other German-speaking countries at Christmas
We do a lot more than reciting poetry though! German-speaking countries are rich with unique traditions and customs in Christmas and around the holidays: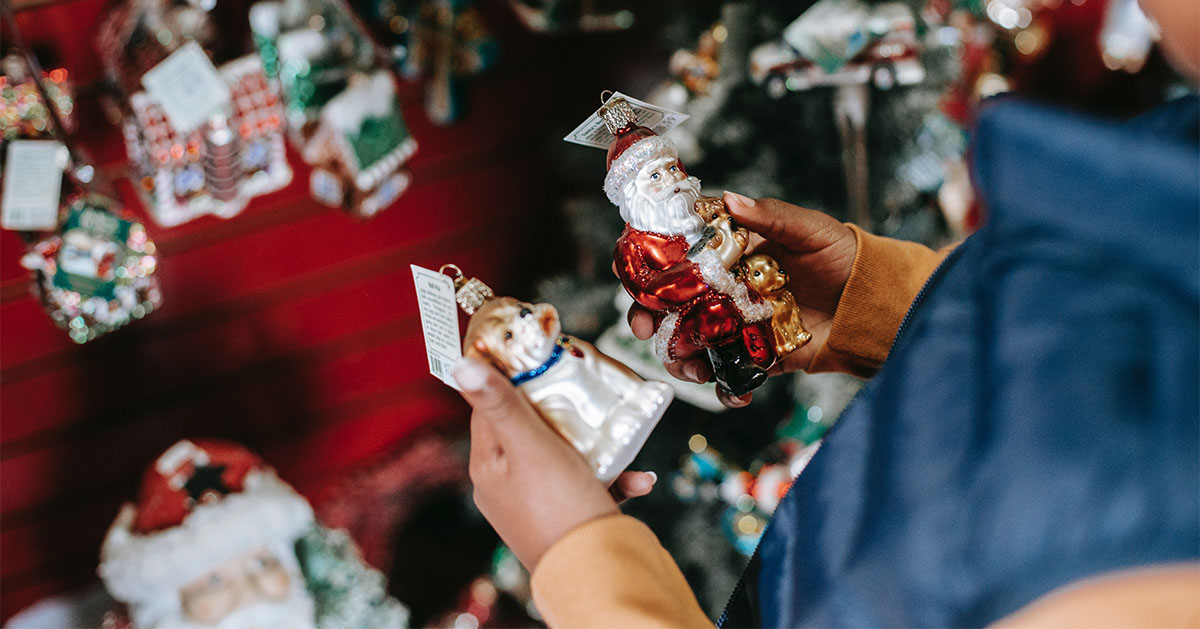 The holiday period often begins with the first Advent, four Sundays before Christmas Day. Families set up candle wreaths and light one candle for each one of the Advent Sundays.
Most kids receive an Advent Calendar and starting December 1st, open one door and eat a piece of chocolate each morning, up until December 24.
Known as "Weihnachtsmärkte," Christmas markets are a staple in many German towns and cities. They're filled with seasonal crafts, foods, and drinks, like the popular German Glühwein (mulled wine).
The night before St. Nikolaus Day, children clean their shoes and leave them out by the door or a window sill, for St. Nikolaus to fill with treats that they then get to find and eat on the morning of December 6.
In Austria and a small area of Southern Germany, the legend of "Krampus", a mythical figure that punishes naughty kids, is taught to children. On December 5th, some young men even dress up as him and parade through the streets, often playfully scaring spectators.
In the German-speaking parts of Switzerland, St. Nicholas is known as "Samichlaus." Instead of arriving on December 6th, as in Germany and Austria, he often comes on December 5th. Accompanying him is "Schmutzli," a darker figure, who, in contrast to Krampus in Austria, doesn't scare children but merely hangs out with Samichlaus.
In Austria and Switzerland, it's tradition to cut cherry tree branches on St. Barbara's Day (December 4th) to see if they bloom by Christmas.
"Heiligabend" (Christmas Eve) is usually the most important part of the holiday. Some families may attend church, while others celebrate at home, enjoying a meal together, exchanging gifts and often singing Christmas songs.
Santa Claus is called the "Weihnachtsmann" (Christmas man) in German. Many kids believe he lives in Finland and travels down on Christmas Eve to distribute presents.
Christmas Day and Boxing Day: December 25th and 26th are public holidays, known as the First and Second Christmas Celebration Days (Erster und Zweiter Weihnachtsfeiertag). They're often spent with family and friends, enjoying festive meals.
German Christmas foods
One of the best things about the Christmas time in Germany are the delicious foods. Many special treats can only be bought during this time of year, which makes them even more precious.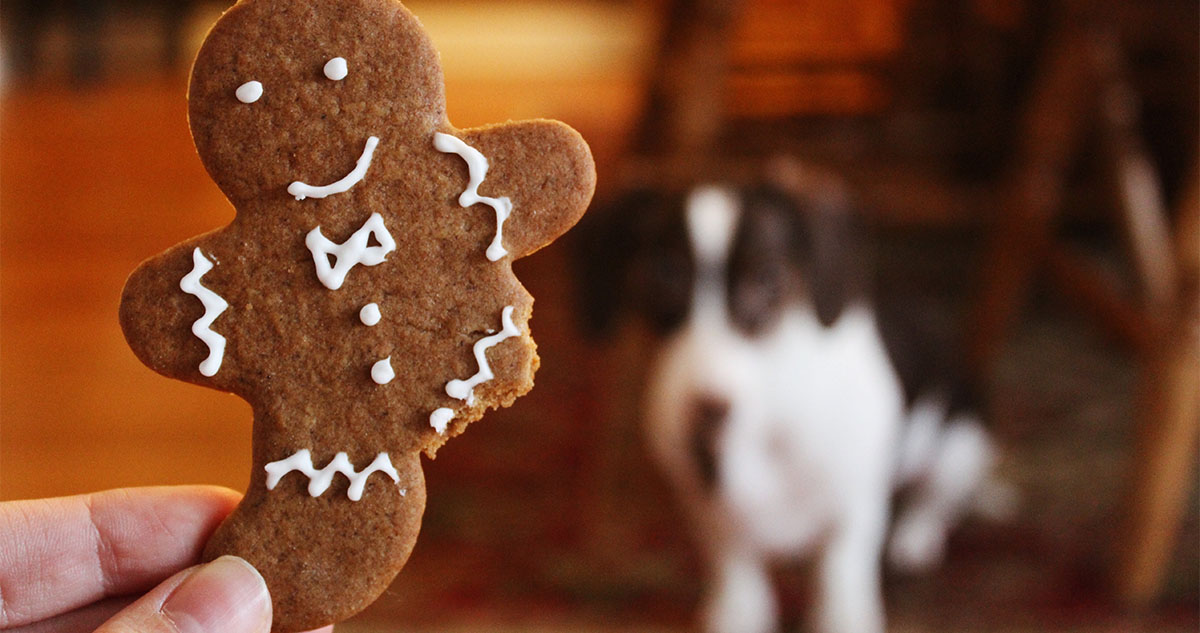 Lebkuchen: Gingerbread, typically flavored with cloves, nutmeg, cinnamon, aniseed and fennel and sweetened with honey.
Stollen: Fruit bread made with raisins, candied fruit and marzipan, covered in powdered sugar.
Zimtsterne: Cinnamon Star cookies from Swabia, made from whipped egg white, sugar, almonds and spices.
Würstchen mit Kartoffelsalat: Wieners and potato salad, a quick and easy meal, popular on Christmas Eve.
Weihnachtskarpfen: Breaded Christmas Carp, often served with potato salad or "Karpfen blau", Carp blue, served with boiled potatoes and horseradish.
Weihnachtsgans: Christmas Goose with red cabbage and potato dumplings, often the main Christmas dish in Austria.
Grünkohl: Kale, usually served with potatoes and sausage like Kohlwurst or Kassler, is an old wintertime custom in North Germany.
Fondue Chinoise: Chinese Fondue is especially popular in parts of Switzerland, often served with salads and potato chips.
Bring a sweater and a big appetite
I don't know about you, but I'm ready to go home to Germany for Christmas now! So grab some warm clothes and meet me on the mountain top. While I keep dreaming of snowy forests, romantic Christmas markets, German poetry and Stollen, feel free to brush up on your German for the trip. Just go to our German Language Blog!