Berlitz Katowice provides customizable English classes to meet your specific requirements. Choose from our English-speaking courses, business English program, or help your child excel in English. Our team of certified native instructors will guide you in mastering the world's most widely spoken language.
Benefits of learning English in Katowice
English is the most commonly spoken language across the globe. Learning English doesn't just come in handy when traveling abroad, but it also opens up exciting career prospects. Many companies actively seek candidates who can speak English fluently. If you dream of studying overseas, having a good grasp of English can greatly increase your chances of getting into your dream university and having an incredible learning experience.
In-person English courses in Katowice
Our English language school in Katowice offers you a wide range of classes, based on your individual needs and learning pace.
Our private English classes in Katowice cater to your specific learning goals and lifestyle. Led by experienced native-fluent instructors, our lessons ensure you receive individualized attention and feedback throughout each session.
The group classes are great for people who want to learn English in a social setting and practice their communication skills with other students at a similar fluency level.
This course is designed to help you achieve fluency in English quickly. Regardless of your current proficiency level, our intensive classes will enable you to master the language within a few weeks.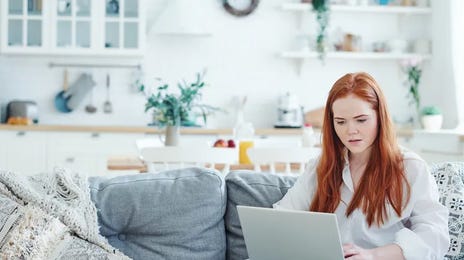 Online English classes
Don't worry if you have a busy schedule and can't attend our language center in person. Online English classes provide you with the same learning experience as in-person tutoring, allowing you to enjoy language lessons and immerse yourself in the language from the comfort of your own home.
Other language classes in Katowice
Frequently Asked Questions
You can take English classes at our Berlitz Center in Katowice. It's located in a modern business park at Uniwersytecka 13. We are located between the Katowice Market Square and the Spodek Arena. The entrance to the school is on the ground floor right next to the main entrance to the Altus building.
Berlitz Katowice provides intensive classes, known as Total Immersion, which are ideal for those seeking rapid English language acquisition. This approach is considered the fastest and most effective method to achieve fluency in a new language.
The English courses we offer follow the Berlitz Method, which is centered around immersion principles. Emphasizing spoken communication, our courses ensure that right from the beginning, you will be actively listening to and speaking English throughout your learning journey.
Find out more
Fill in the form below and we'll contact you to discuss your learning options and answer any questions you may have.