Learn the practical skills you need to speak confidently in any social or professional setting by immersing yourself in the English language.
From one-on-one instruction to intensive immersion and sociable small group classes, our Berlitz Language Center offers a variety of English courses in Krakow. We have the ideal course for you, no matter what your objectives and preferred methods of learning are.
Benefits of learning English in Warsaw
English can provide many career and social opportunities within the country as it's one of the most widely spoken languages worldwide. It is s also highly beneficial when travelling, especially in countries like America and the United Kingdom.
If you intend to enroll in an English-speaking university, having a functional understanding of the language can assist you in comprehending lectures, communicating with peers, and forming new friendships.
In-person English courses in Krakow
There are several ways you can choose to learn with Berlitz.
Our private English lessons in Krakow are tailored to meet your needs. Working with your native-level instructor, you will concentrate on the topics you must master to accomplish your particular goals. Your instructor will provide you with immediate feedback and advice on any specific concerns you may have with a single-minded focus on your success, ensuring that you achieve your objectives.
Our social small group classes help you to learn through practical experience in a supported environment. At our English school in Krakow you will begin speaking the language from your first class and will be able to practice what you learn instantly through real life conversations and exercises with your peers.
Our immersive English courses, led by a native-fluent teacher, provide an intensive learning experience where you can focus on the specific skills you need to achieve your goals within a matter of weeks, rather than years.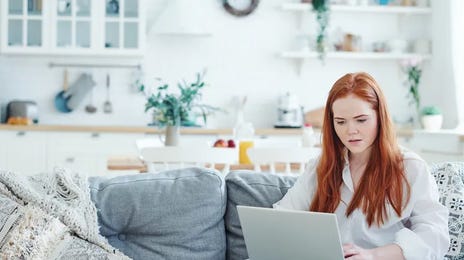 Online English classes
If you are unable to attend our language center in Krakow, you can still enjoy the same high-quality personalized instruction through Berlitz online. We offer a variety of one-on-one and small group courses, as well as intensive courses online. This allows you to develop a strong set of English language skills from wherever you may be, whether it be your desk, living room, or any other location.
Other language classes in Krakow
Frequently Asked Questions
We offer English classes at our Berlitz language center in Krakow. Our language school is conveniently located at the Biprostal office center, ul. Królewska 57.
Berlitz provides an extensive selection of intensive courses that are ideal for those who want to learn English quickly, as it is considered the fastest and most effective way to become fluent in a new language.
At Berlitz, we offer specialized Business English language learning paths tailored to your field of expertise, including human resources, management, accounting, sales, and more.
Find out more
Fill in the form below and we'll contact you to discuss your learning options and answer any questions you may have.