Learn Polish with Berlitz and get fluent in your new language. With the Berlitz Method, you won't only learn the language, but you will also get a cultural understanding and a comprehensive linguistic skillset. Practice real-life situations with our native-fluent instructors to achieve the goals you want.
Benefits of learning Polish with Berlitz Warsaw
We combine linguistic and cultural knowledge in our Polish lessons to give you a comprehensive understanding of real-life situations.
You can study in private classes, in-person, or online.
We can create programs specifically for groups of company employees who need to acquire comprehensive language skills fast.
You will speak in Polish from your first class.
In-person Spanish courses in Warsaw
You can learn Polish in-person with our individual or group classes. Practice your new language and real-life situation with your Berlitz instructor. Exchange learning tips with your peers, motivate, and inspire each other.
Choosing to be a private student guarantees that you will have your instructor's undivided attention, allowing us create a course plan that aligns with your interests, objectives, and caters to your individualized needs.
Attending our group sessions will provide you with a chance to learn, practice, and socialize while being part of a small and supportive class. Learning Polish in a group setting is a fun and interactive experience that enables you to immerse yourself in the language and start conversing confidently in Polish from the very beginning.
If you want to achieve fluency in Polish quickly, Berlitz's intensive classes are an excellent option. These classes provide a thorough exploration of the Polish language and culture, with each session lasting an entire day and following the total language immersion approach.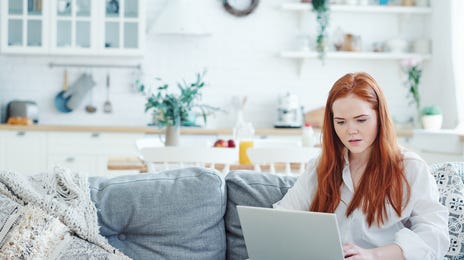 Online Polish classes
A significant advantage of online one-to-one tuition is that these language courses give you enough freedom to organize your time and set your own learning pace. You decide how quickly you want to achieve your learning goals. You will be taught the same learning content as in face-to-face lessons - regardless of where you are.
Other language classes in Warsaw
Frequently Asked Questions
You can join in-person Polish classes in Warsaw in our Berlitz language center. It's located at Rondo Daszynskiego street, right next to the M2 metro line.
At Berlitz, language learning is based on immersion principles. In other words, you'll learn Polish only by speaking and hearing this language. This is one of the key pillars of our Berlitz Method.
Yes, Berlitz offers a wide range of intensive classes. It's perfect if you want to learn Polish fast as this is the quickest and most efficient way to master a new language.
Find out more
Fill in the form below and we'll contact you to discuss your learning options and answer any questions you may have.