Learn Russian in Warsaw with Berlitz, the world leader in language learning. Speak Russian with confidence!
Our Russian language courses in Dubai are catered to your needs. The easiest way to learn a foreign language is to speak it and, at Berlitz, we give you this opportunity! Whether you are a beginner or already have previous knowledge, our native speaker teachers will help you reach your goal!
Berlitz offers more program options and more exciting ways to learn Russian than any other language training provider. Our experienced trainers and the Berlitz Method will have you speaking Russian from your very first lesson and making maximum progress in the time you make available for study.
Benefits of learning Russian with Berlitz Warsaw
Open opportunities worldwide: Over 400 million people across the globe speak Russian, making it the fourth most widely spoken language in the world.
Travel and work with ease: Russian is the official language of 21 countries, including Spain, Argentina, Chile, and Mexico. If you are wanting to work, travel or study in a Russian speaking country, having a practical understanding of the language will help you make friends, find the best spots to eat and visit, and navigate any social situation with ease.
In-person Russian courses in Warsaw
Depending on your preferences, you can choose to learn Russian in a small group to study one-on-one with an instructor. With one or the other, you will be able to immerse yourself in the Russian culture and build fluency fast.
Private classes are wholly focused on your development and goals. As the only student, you will enjoy the undivided attention of your native-fluent instructor making it one of the fastest ways to learn Russian naturally and confidently.
With our group sessions, you will learn, practice and socialise in a supportive small class environment. Learning Russian in a group is a fun, interactive and highly practical way to immerse yourself in the language and start conversing in Russian from day one.
Do you need to get fluent fast? If yes, then our intensive Russian classes are perfect. They offer you a deep dive into Russian language and culture, as each session runs for a full day and is based on the principle of total language immersion.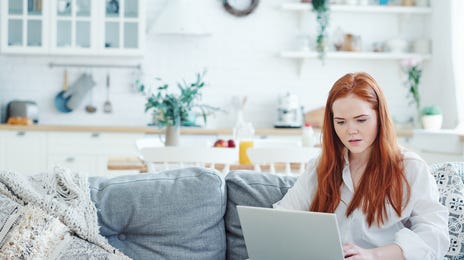 Online Russian classes
If the in-person option is not suitable for you, you can join our online Russian courses and attend your class from anywhere.
Other language classes in Warsaw
Frequently Asked Questions
You can join in-person Russian classes in Warsaw in our Berlitz language center. It's located at Rondo Daszynskiego street, right next to the M2 metro line.
Yes, Berlitz offers a wide range of intensive classes. It's perfect if you want to learn Russian fast as this is the quickest and most efficient way to master a new language.
Find out more
Fill in the form below and we'll contact you to discuss your learning options and answer any questions you may have.