We've developed a standardised scale for the main languages we teach so we can measure your existing language abilities. Ranging from 1 (beginner) to 10 (professional), our scale will measure your level of language comprehension and practical skills.
Once you complete a needs analysis and chat with one of our friendly staff, we can help you build an individual learning program that will map your journey through the proficiency levels to ensure you meet your personal goals.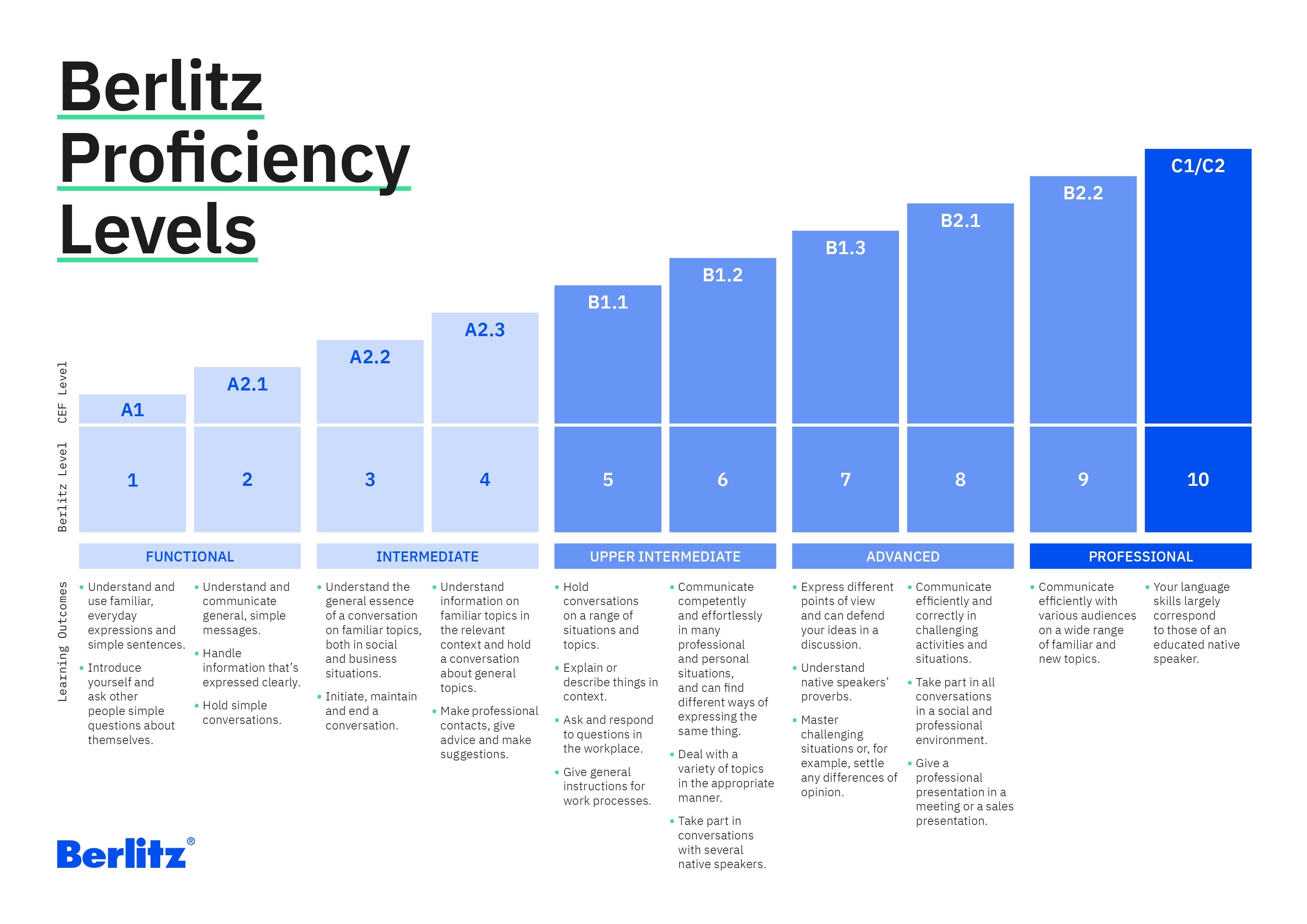 Try the free Online Placement Test to confirm your current language level for English, French, German or Spanish. Please allow 15-20 minutes to complete.
Contact us to find out more
Please fill in the details below and one of our friend team members will contact you shortly